A Texas-based business established in 2017, the Botanical Bunny has taken the Kratom Community by storm. With its affordable prices, excellent customer care, and consistent social media presence Botanical Bunny has become relatively popular in Central America. Albeit small, this vendor has gathered quite a loyal & devoted customer base down the road, merited mostly to its unique products, including but not limited to goods like essential oils, rare Kratom strains, and even bath soaps (yum!).
Botanical Bunny has left a trail of want in its wake for the usual consumer, but we are here to provide you with an unbiased review of the company because that's what we do.
So, if your Kratom supplier is out of town, fret not because we've got you.
A Look at the Menu: Products, Goods, and Services
According to the Botanical Bunny website (https://botanicalbunny.com/), selling products will be done under three categories:
Soaps and Supplies
Herbs and Tea
Essential Oils
Although the list of the essential oils is currently empty, the other two are not only filled to the brim but also contain some exciting products.
The Herbs and Tea section is the only one that has Kratom right now. Strains of red, green, white, and yellow variety are available. Dayak, JongKong, Kapuas, Maeng Da, Platinum, and Premium MD are some of the choices present on their website. Maeng Da is essentially their best product and, presumably, the work that single-handedly launched the company into stardom.
There are a few drawbacks here: First, all Kratom products are present only in powder form, and this means that unlike their competition, Botanical Bunny does not deal with other, more creative ways of the herb: tea leaves, capsules, and even variety packs. The second factor that makes us hesitate has to be that although BB provides a wide variety of strains, most of them fall under Kratom's most common forms.
This might not sound like a big deal for new users, but more consistent, experienced users of Kratom might end up finding these products somewhat dull and monotonous after the second/third purchase.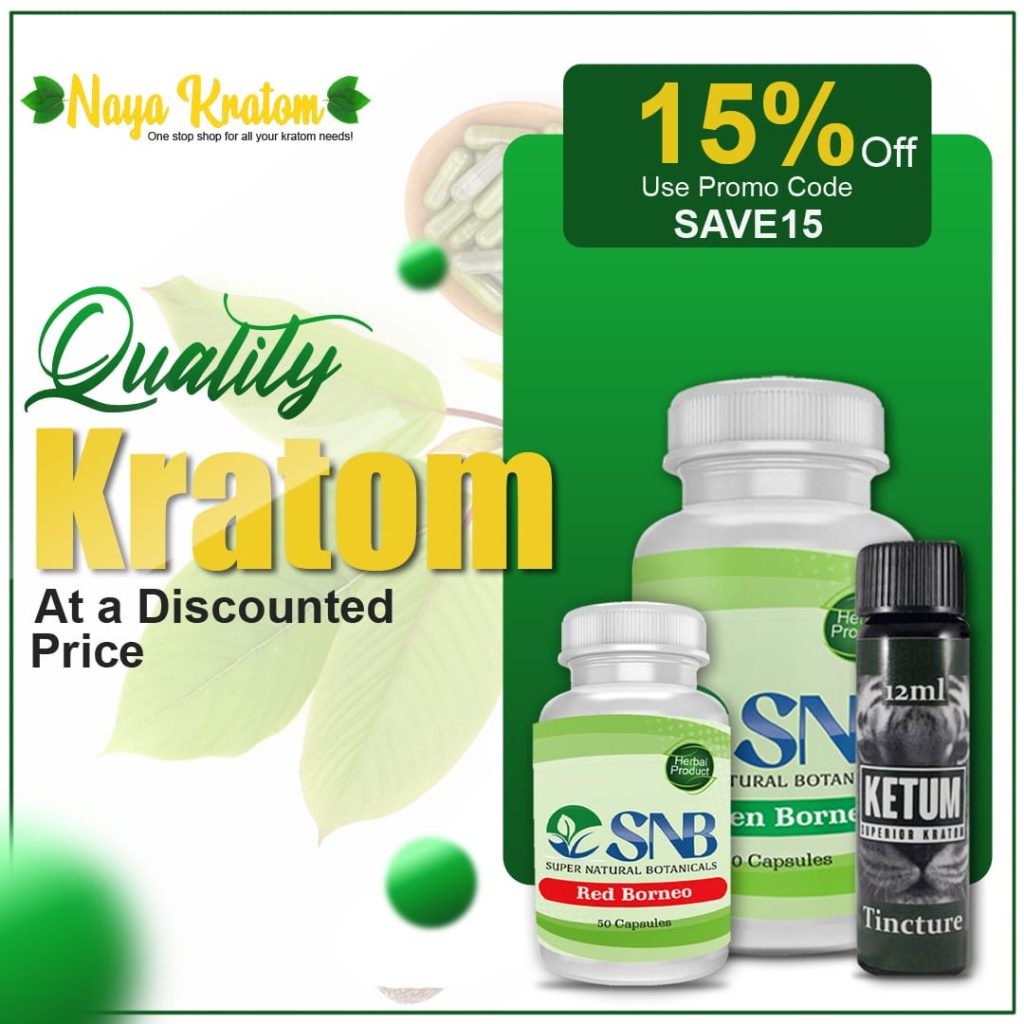 The Soaps and Supplies seem to be a relatively new category, considering there are only a handful of currently available products in this category. Kratom isn't a constituent of these products, but they seem to blend exciting ingredients like lavender oil, coconut oil, shea butter, etc.
Keeping in mind that Botanical Bunny is still reasonably new as a Kratom vendor, we would have to admit that we see great potential in the future.
Safe to Use?
Especially for a herb that isn't yet FDA approved, questions are bound to arise regarding their safety. A simple yes or no should thus suffice. However, considering the local appeal of Kratom, it's unverified GMP status and some other factors; we can't outright claim it to be safe for consumption.
Don't let that stop you, though.
Botanical Bunny is still relatively an infant in terms of its growth. It takes years of being in the Good Manufacturing Practice (GMP) business to notice such companies, not to forget capital and lots of time.
Also, while we're defending them so earnestly, remember how honesty is always the best policy? Well, Botanical Bunny seems to be in sync with this proverb because nowhere on their website do they make any false claims. Instead, stated clearly on the homepage is that some precautions must occur in stride with their products. Also included in the warning is their lack of FDA approval, refusal of service to customers below the age of 18. Most importantly, it's a contraindication of Kratom in pregnant and nursing females.
However, the lip-biting problem is that previously there have been reports underlining the harmful effects of Kratom. For a company that is still essentially not anywhere near being verified by the GMP, the least they could do is publish lab test reports and research regarding constituents and contamination of their website's products. Unfortunately for the consumer, Botanical Bunny is yet to test its products, which puts a huge question mark where safe use is concerned.
'Ear-resistible' Customer Care
An essential factor for a loyal customer base is nearly good customer care, and Botanical Bunny customers seem to have lucked out in that department. The company maintains a strong social media presence mainly on Facebook and Reddit, updating users with the launch of new products, restocking old products, and limitless discounts and upcoming goods promotions.
Although based on only a handful of reviews, their company has a 5-star rating on Facebook.
Here is what people have to say:
'Just received my first shipment of Premium MD, easy online ordering, and discreet packaging. The ginger chews they threw in were a nice surprise as I've never tried anything like it, pretty cool.'
Christopher Robertson: October 11, 2019
(https://www.facebook.com/kris.krimson/posts/10157703597109025)
'Amazing products, and exceptional customer service. We have purchased a lot of our bulk herbs from Botanical Bunny for years now and have never been disappointed. Love the promo codes, we save every order! They also put a bonus candy pack with our orders and let's face it, everybody loves free candy lol.'
Theresa Render: September 6, 2019 (https://www.facebook.com/BotanicalBunny/reviews/?ref=page_internal)
With more similar raving reviews, we can assume that Botanical Bunny does not compromise on the quality of their products and is even known to throw in a few gifts/surprises for a standard consumer leaving them satisfied and returning more.
Worth mentioning here is that even though prices at Botanical Bunny are affordable, they keep updating both the website and social media sites with discounts that can go up to 30%.
No wonder they have such a devoted fan base!
What's My Damage?
From the online reviews of Botanical Bunny, we know that: prices are affordable.
But how affordable is affordable? Moreover, how is Botanical Bunny different from other suppliers in terms of cost?
Remember how in the beginning we told you that this company has a strong customer base? Well, that is because, in the entire Kratom Community, BB is and has been for a while, the most remarkable money-wise.
For your convenience, here's a little breakdown of prices:
All products begin with the starting price of $5. Yes, you read that right. For 28 grams of Kratom, irrespective of the strain, you only need to pay five dollars. If you're familiar with other vendors that supply Kratom, you know that you save a couple of bucks when selecting Botanical Bunny as your supplier.
With reasonable prices, Botanical Bunny also guarantees further discounts with orders purchased in bulk. We can't think of a better deal.
However, as a first-time buyer, it is essential one always compare the retailers' prices with the market price. The good news for you is that we've already done all the hard work for you, so sit back and watch this unfold.
Red Devil Kratom, another well-known vendor, sells an ounce of Yellow Kapuas (a kratom product) at $33.00 ($18.00 after discount). The same product at Botanical Bunny is on sale for $5. That is thrice at the stock price. For a quarter of a gram (250 gram) of the same product, Red Devil Kratom charges its customers $133.00 ($118.00 after discount) while Botanical Bunny charges $25. Even after the discounted deals, it is evident that the prices at Botanical Bunny are pretty low.
Worst, the Red Devil Kratom company isn't known to lab test their products. Or even sell Kratom in bulk. Their website has options for only limited weight Kratom. So our question is, why to pay the surcharge elsewhere when you can get the same product for a lesser, more reasonable price at Botanical Bunny.
Proceed to Checkout: Payment, Shipping & Return
Payment:
Botanical Bunny provides a few more payment options than the average vendor. As soon as you find yourself on the website's checkout page, a warning flashes on the screen for the consumer. This warning strongly prompts the user to put in only the invoice number while purchasing the number.
'No letters at all. Only the numbers. No thank you. Not your name. Nothing.' it reads.
Credit cards are accepted, yes, but not without a few ramifications — Visa and Mastercard are the only available ones. If you're a resident of Tennessee, here's some bad news for you: shipments to your state have been disabled until further notice.
Zelle, a US-based digital banking method, is also available for those who use it.
And lastly, cryptocurrency or bitcoin is also on the list of acceptable payment options.
The only drawback here is that the billing address is where your product will be shipped. Currently, however, the team at Botanical Bunny is working to fix that and keep updating their website concerning that.
Shipping:
We are sad to announce that Botanical Bunny does not provide free shipping to its devoted customers. Although the company ships to all cities across the US except Alabama, Arkansas, Indiana, Rhode Island, Vermont, and Wisconsin. Sarasota County, Union County, Denver, and San Diego, shipping costs may vary from $4 to $30.
International shipping is available but only in countries where the herb isn't banned.
Return:
So far, Botanical Bunny does not allow the return of products. Why? That is because it is unethical to repackage and resell products like these. Therefore we suggest first time buyers start small and refrain from buying in bulk in the beginning.