Christopher's Organic Botanicals is a top-rated online Kratom brand that imports all-natural Speciosa directly from the world's biggest producer – Indonesia – around the world. It consists of an AKA GMP-certified facility that always ensures the highest possible standards.
The reason why this seller is considered among a very few market leaders is its transparent approach to selling premium-quality strains.
What Does The Inventory Carry?
Well, this online store has a huge assortment of a wide variety of Kratom products as listed below.
Crushed Leaf Kratom: While exploring this section, you will find Red Crushed Leaf, Green Crushed Leaf, and White Crushed Leaf.
Kratom Tea Powder: This section holds 32 different products including but not limited to Red Agatha, Green Riau, Red Bali, Yellow Vietnam, and Green Mahakam.
Kratom Capsules: It carries 3 items like Red Thai Capsules, Green Borneo Capsules, and White Maeng Da Capsules.
Kratom Extracts: 5 different extracts add extra value to this part of the inventory. A range of extracts includes Kratomade Lemon Pie, MitraRush Pink Lemonade, Kratomade BlueBerry, Kratomade Acai Berry, and Kratomade Iced Tea Lemon.
Kratom Soap: Along with Peppermint Neem Soap, Orange Frankincense Soap, and Lavender Peppermint Soap, there are 3 more items in this section.
Are The Products Safe To Consume?
Christopher's Organic Botanicals has never compromised on the product quality, and this is why it always sources its stock from the trusted farms located in Indonesia.
The brand itself performs in-house testing for heavy metals and microbiology. Apart from that, an independent third-party laboratory tests every strain to evaluate its credibility, E-Coli, Staph, Listeria, Salmonella, and heavy metals.
How Much Does This Seller Charge For Its Products?
Compared to this brand's products, the pricing policy is pretty affordable and allows every buyer to get the most out of its Kratom goods. Let's look at the prices for every product category available in the inventory.
| | |
| --- | --- |
| Product | Price |
| Crushed Kratom Leaf | $40.00 |
| Kratom Tea Powder | $15.00 – $70.00 |
| Kratom Capsules | $22.00 |
| Kratom Extracts | $09.50 – $11.50 |
| Kratom Soaps | $05.00 |
Can I Get Some Special Discounts?
Yes, this brand often offers discounted deals to hook the customers' attention. To stay updated, keep visiting the official website for the latest offers.
At the moment, Christopher's Organic Botanicals has introduced a flash sale on various products, including Red Indo, Green Riau, Yellow Maeng Da, Red Agatha, White Vietnam, and Red Riau. You can get up to 25% OFF while buying your favorite stuff from this sale.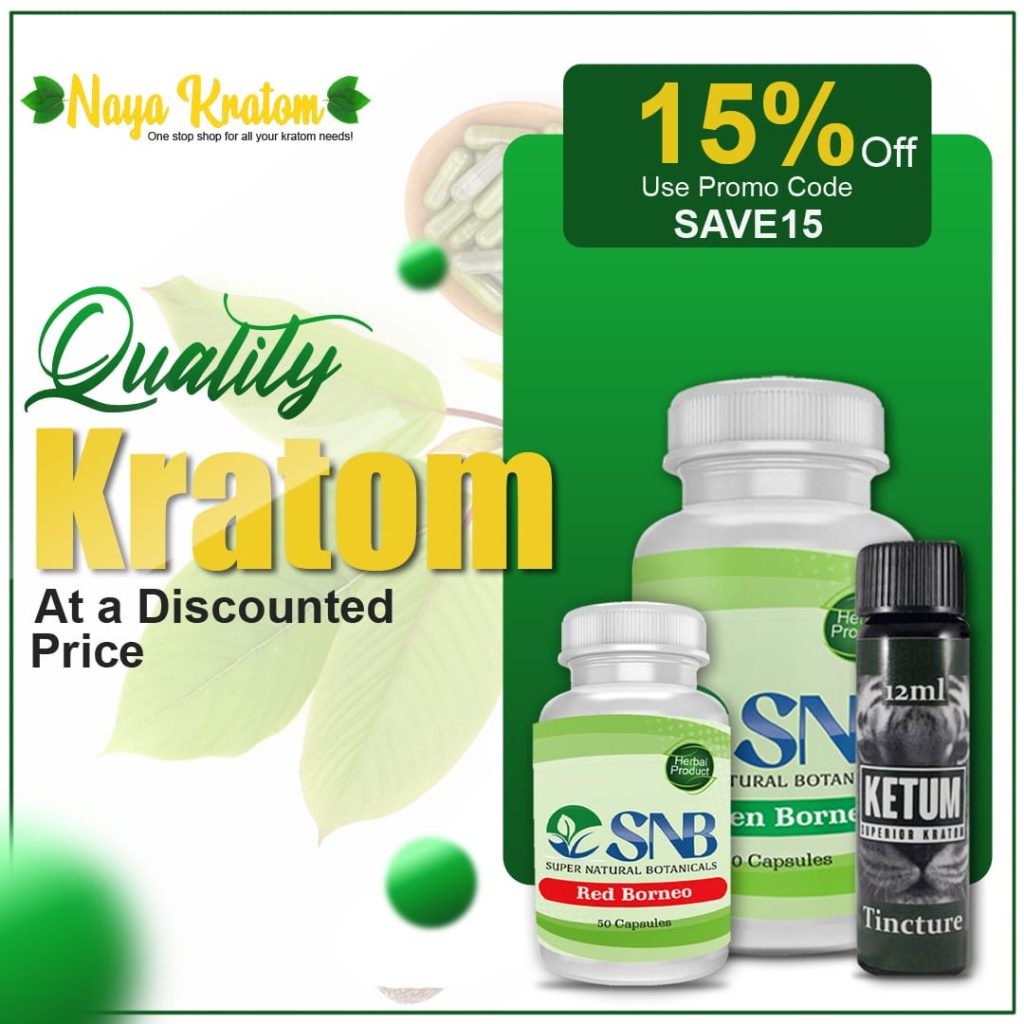 How Can I Pay Online For My Products?
The reputed brands always offer multiple payment options to facilitate their buyers so that they can conveniently make their purchases.
Thanks to Christopher's Organic Botanicals, it provides you with a range of options to pay for your orders. You can easily pay through Visa, MasterCard, American Express, and Discover.
Apart from that, Diners Club International, JCB, GreenPay, eCheck, Cryptocurrency, Money Order, and Personal Check facilities are also available to make your shopping not only convenient but fun at the same time.
What Does The Shipping Policy Say?
While shopping online, shipping becomes a primary concern for many buyers. Many people have reported that they don't appreciate getting their products late due to shipping delays.
But, this is not the case with Christopher's Organic Botanicals. So, you don't need to worry in this regard. Every item here is shipped through the United States Postal Service (USPS).
You can get free shipping on Standard Mail orders if the products are worth more than $100. This is something that attracts every customer the most. For quick shipping, you are free to upgrade to Express Mail.
Can I Return My Products If I'm Not Satisfied?
Well, almost every buyer looks for this particular service before buying anything from any vendor. You should do the same. If you are concerned about whether or not Christopher's Organic Botanicals offer exchanges and returns, the good news is that you can return your products within 1 to 2 weeks if you are not satisfied with them for any reason.
Have you purchased anything from this seller? Want to get your money back? You need to give them a call at (609) 202-6880 or drop the customer service department an email at customerservice@christophersorganicbotanicals.com mentioning your query. While returning your items, don't forget to ensure that they are not opened or used.
How Does This Brand Add Value To People's Life?
Christopher's Organic Botanicals is a one-of-its-kind online Kratom seller that not only believes in providing you with premium-quality Speciosa also closely focuses on educating the community, especially the newbies.
For this purpose, this vendor has launched its blog section where regular updates are being shared to keep the community aware of what is going on in the Mitragyna industry. If you are on the hunt to explore Kratom and its influence, you can go through its blog section.
What Do Customers Think Of Christopher's Organic Botanicals?
Customers have always been an important asset for every business operating in local or global markets. If you want to make an online purchase, don't forget to look at the customer reviews. It will help you better understand how credible and trustworthy a specific seller is.
As far as Christopher's Organic Botanicals is concerned, almost all the customers are happy and satisfied with what they get from this vendor. This is what is the specialty of this brand because it has hired well-trained and dedicated professionals for its customer support department.
The customer service support staff always goes the extra mile to facilitate you in the best possible way and considers your feedback to improve the overall standards. You can check the reviews shared by the old buyers to get an idea of the credibility of Christopher's Organic Botanicals.
Summing Up
Are you looking for a trustworthy online Kratom seller that never compromises your health and always sells native Speciosa sourced from Indonesia? Look no further than Christopher's Organic Botanicals. Here at this brand, you will get high-quality Kratom products at competitive prices.