Before medical advancement, plant-based remedies were reasonably popular. The dawn of fast-acting and synthetic medicines rose with the onset of sophisticated processing methods and technological progress. In the modern era, people are utilizing a combination of synthetic drugs as well as herbal remedies.
Keeping in view the increasing demands of plant-based products, many vendors and companies have stepped into the market to meet the needs. Several companies are competing to provide high-quality herbal items, including Speciosa and CBD based products.
Some vendors are exclusive to just one product, while others are selling a wide variety of herbal items. In this article, let's take a detailed look at one of such popular providers.
What is herbal RVA?
Herbal RVA is a web-based company that originates in the U.S. and specializes in the sales of various herbal products. These items also include Kratom based products and teas. Among the online market, Herbal RVA is known for its quality products and a massive variety of plant-based powders and extract.
Unlike most vendors that sell only a single category of items, Herbal RVA covers a vast spectrum. The company has got it all covered from organic teas and scents candles to several Kratom strains.
What do they sell?
The wide range of items available at Herbal RVA can be broadly categorized as follows:
Kratom based products
When you open the website, it will look like the seller deals only in teas and spices. To get to Kratum based products, you will have to use the keyword of Speciosa in the search bar. It will lead you to the 27 available variants of Kratom.
The products on the website are from the Southeast Asian region, and Vietnamese strains are also available. Although the popularity of all Maeng Da Powder is higher, some other top-rated strains on the site are: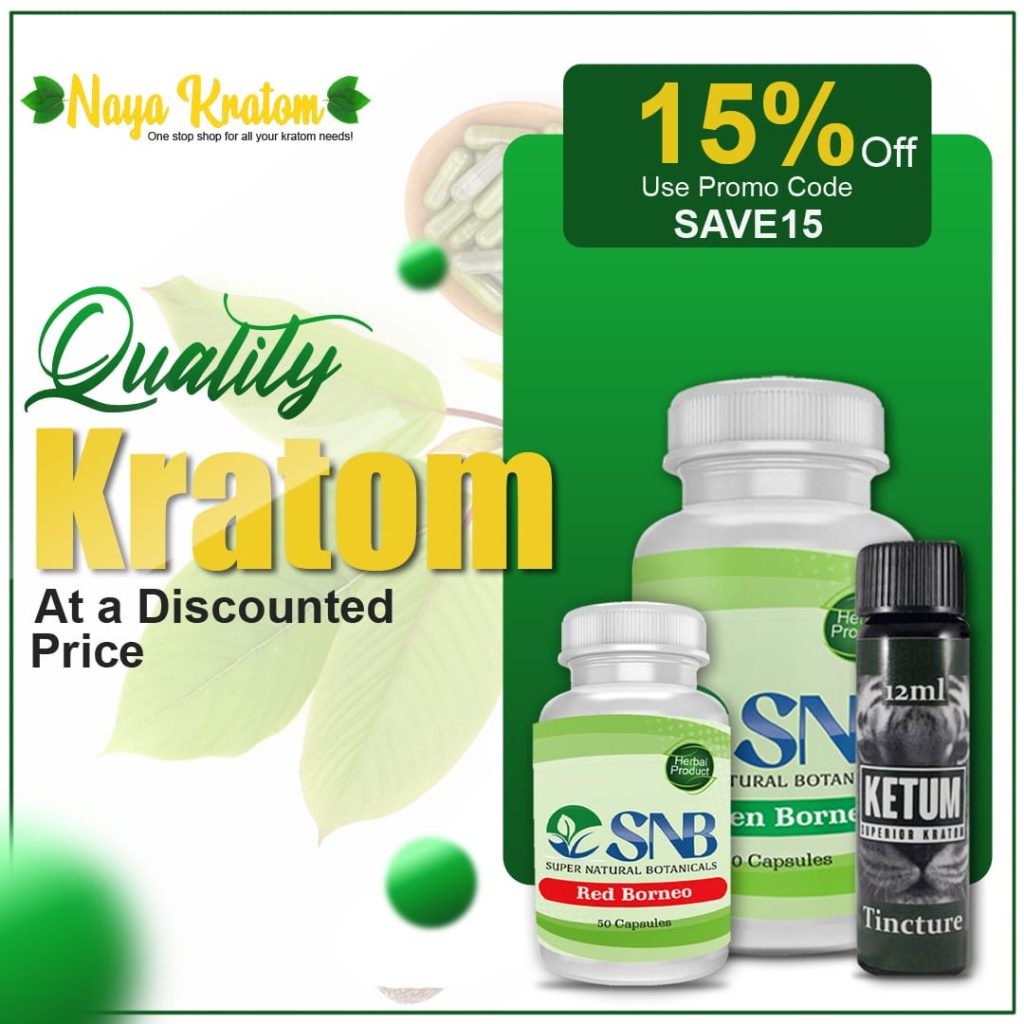 White Malay Herbal Tea
Green BigBang Herbal Tea
Green Aceh Herbal Tea
The price for all the products under the Speciosa tag ranges from $9.75-$70. There are many size options available, and customers can choose the required amount from the drop-down menu. You can also check out the top 10 best kratom tea powder In New York, NY
| Strains | White Maeng Da | Green Maeng Da | Premium Maeng Da | Green Hulu | Red Bali | Red Maeng Da |
| --- | --- | --- | --- | --- | --- | --- |
| Amount | 100g | 100g | 100g | 100g | 100g | 100g |
| Price | $9.75 | $9.75 | $10.80 | $9.75 | $9.75 | $9.75 |
Exotic tea range
Herbal RVA goes beyond the mark in terms of variety. A massive range of herbal teas is available on the website. The best feature is that all the different products are imported from their native regions.
There are eight different kinds of teas. These variants include; Green Matcha, Peach Tea, Root-Beer Iced, citrusy Winterberry blend, and Rooibos from South Africa.
Aesthetic candles
In case tea isn't enough relief, there are scented candles available on the website. These scented candles can enhance the aesthetic beauty of any place. In addition to that, mild scents have a calming effect on nerves and help with discomfort. One is a free-standing candle, and the other one comes in the container. These items are handcrafted, and the available scents are; Cedar, Coffee, Gingerbread, Honeysuckle, and Vanilla.
Other products and spices
This is not the end of what is available on the website. A variety of other plant-based products is also present. It includes spices and herbs. These items are known for their undeniable positive effects on human health, including general well-being, immunity, insomnia, and reproductive health. There are six of these quality plant-based items available. These include:
Moringa
it is powder rich in antioxidants, helps reduce inflammation, and lowers down the blood pressure.
Turmeric
a powder that is a commonly used spice in Middles East contains curcumin as an active ingredient. It is widely known to relieve the symptoms of depression and arthritis.
Sarsaparilla Root
this herbal blend is used to treat joint pain and skin problems.
| Products | Moringa | Turmeric | Sarsaparilla roots | Tongkat Ali | Black pepper | Ginger |
| --- | --- | --- | --- | --- | --- | --- |
| Amount | 100g | 100g | 100g | 100g | 100g | 250g |
| Price | $9 | $5 | $9 | $9 | $8.50 | $20 |
Are their products organic?
The most common question related to the online vendor is if their products are pure and organic? Herbal RVA deals in products that are authentic and sourced from their native lands. Customer reviews suggest that the product quality is good, and there is no adulteration involved. The best-sellers are Mitragyna variants in a form powdered tea extract. The consumers have given most of these powders 5-stars.
What is the pricing of RVA products?
In general, the pricing of the products is market competitive with additional benefits of coupons. The discount offers are more frequent for regular customers. Moreover, Herbal RVA offers different weightage on some products. For example, for Organic Green Tea Decaf, the available sizes are 100g, 250g, 500g, and 1 kg.
The prices vary accordingly. There is a noticeable difference and prices for the same product amount as compared to other vendors. Lower costs and sound quality are among the reasons why Herbal RVA is popular among Kratom enthusiasts.
How to buy from Herbal RVA?
The product of choice can be bought directly from the website in simple steps. Select the product you want to purchase and choose the required size. Open your shopping cart and proceed to check out by entering credit card information and delivery address. Payments through PayPal and BitCoins are also possible.
Do they offer a refund on their products?
Most online providers don't offer any refund or don't have a well-established refund policy. This is especially the case of a food-grade item vendor. Herbal RVA is unique and has a well-defined refund policy. The company offers a refund to its consumers under specialized conditions which are mentioned as:
Open goods
The good you have opened at any time after the arrival is NOT up for the refund. Broken seals and opened packages are exempted from the refund policy.
Unopened goods
Any goods that have not been open and have the seal intact is liable for the return and refund. In case you ordered the wrong product, you can return and get a refund or exchange it for the product you want.
30-days-after-sale window
The policy applies only within 30 days after the purchase was made. After a month, the product will not fall under the refund policy, whether the package has been opened or not.
Is there any age limitation on making the purchase?
Most natural remedies are known for their working and effectiveness through users' reviews and few research pieces. The same is the case of Korth. Thus, the merchandise is not available for sales to minors. The on-demand proof of age 18 and above (19 and above for Louisiana) is required at the time of purchase or receiving the order.
The seller does not permit the sales to the underage population because there are no set guidelines for the consumption and standards for innocuous dosage values.
Orders and shipping
The company is best known for its timely distributions. Herbal RVA also offers same-day shipment in working days. It can take a long time if the buyer is based far from the company. Everything is shipped through USPS priority. Each package is allotted a tracking number for consumer's convenience.
International sales
Herbal RVA is based in the U.S. and caters only to the customers in this region. The company does not deliver in the states where Kratom is not legal. Thus, it is always essential to know Kratom's legal status in your state before placing an order.
In addition to that, the sales of Herbal RVA products are off-limits to the international buyer. The company does not make overseas shipments.
Customer service
Most websites offer the product description and details, but the contact information is always missing. Herbal RVA is one of the websites that provide remarkably efficient customer service. Telephone, email, and postal addresses are listed for the 24/7 outreach. The company caters to all kinds of questions, including shipment information, product queries, and general questions about the products.
Why are herbal products sellers becoming increasingly prevalent?
Herbal treatments have been around for centuries, but in modern days they are becoming increasingly popular. One of the reasons behind this is the growing awareness of alternative medicine and its proven effects on human health. Media attention towards an organic solution is one factor in changing trends.
This is why more and more companies and startups providing organic and plant-based solutions are coming into the market. Right now, the competition isn't much, but it is growing with time. More companies are striving to bring unique products to the market.
Conclusion
Herbal RVA is one of the best merchants for herbal items. They provide easy and quick shipping of the order, and the product reaches you without any delay. In addition to that, there is a wide variety of Korth strains available. As there are no wholesalers involved, the pricing is low, and you can buy directly from the seller. This is an excellent place to shop if you are looking to buy herbal alternatives or Kratom leaf powder.