Kats Botanicals is one of the first brands to appear on the Speciosa Mitragyna scene in the United States. As a pioneering online business, the quality, freshness, and shipping services created a benchmark for other newer online vendors to follow.
When it comes to buying pure, unadulterated, and quality kratom products, Kats Botanicals knows how to retain customers due to controlled quality and service! We tried various products from this online shop to determine what sets this vendor apart and how they ensure that the best product. Let's read on to find out what makes Kats Botanicals a unique online shop for all ketum needs.
About Kats Botanicals
Kats Botanicals is a family of doctors, chemists, farmers, and service members who are related through the passion of delivering quality alternative botanicals so that people can rely on nature rather than pharmaceutical supplements. For the quest for the best natural substances to stimulate users, the founders of this online business realized a considerable gap between nature's bounties and the availability of these beneficial substances for common people. This quest led them to introduce products that would make a difference in people's lives.
Based in New Jersey, Kats Botanicals imports kratom leaves from this perennial tree's origin in Southeast Asia. A rigorous production process takes place, and as a result, we see numerous products on the virtual shelves of this magnificent online shop!
The unique factor: Why is Kats Botanicals better?
Apart from kratom, Kats Botanicals also offers CBD and other botanicals. The Mitragyna, or kratom trees of Indonesia, are the primary source of all the raw material for Kats' kratom products. CBD and other botanicals are grown in Colorado. Keeping kratom in mind, we will discuss the efficiency and quality of Kats Botanicals as one of the few shops that follow exceptional protocol for hand-picked leaves and collaboration with specialized farmers who pick the mature, healthy, and juicy leaves at a particular time to ensure full potency.
These leaves are dried in shaded areas. Covered with thin sheets of cotton cloth, the leaves are left to dry for a particular period. Again, this step is done carefully to ensure active alkaloids in the leaves. Over-drying may cause a lack of efficacy, while under-dried leaves may have moisture, leading to fungal growth in the leaves!
Kats Botanicals' collaboration with farmers in Southeast Asia results in the procurement of the best raw materials. Once transported to the USA, these leaves are processed into powder, pills, extracts, and tinctures. The production processes are also very closely followed so that the end products are fresh, potent, and full of alkaloids that are the primary efficacy agent.
The kratom trees are ethically grown and harvested to ensure positive results. Fertilizers and pesticides are not used in the growing or cultivation process. The end products are pure, effective, and potent as a result of high-quality farming and cultivation.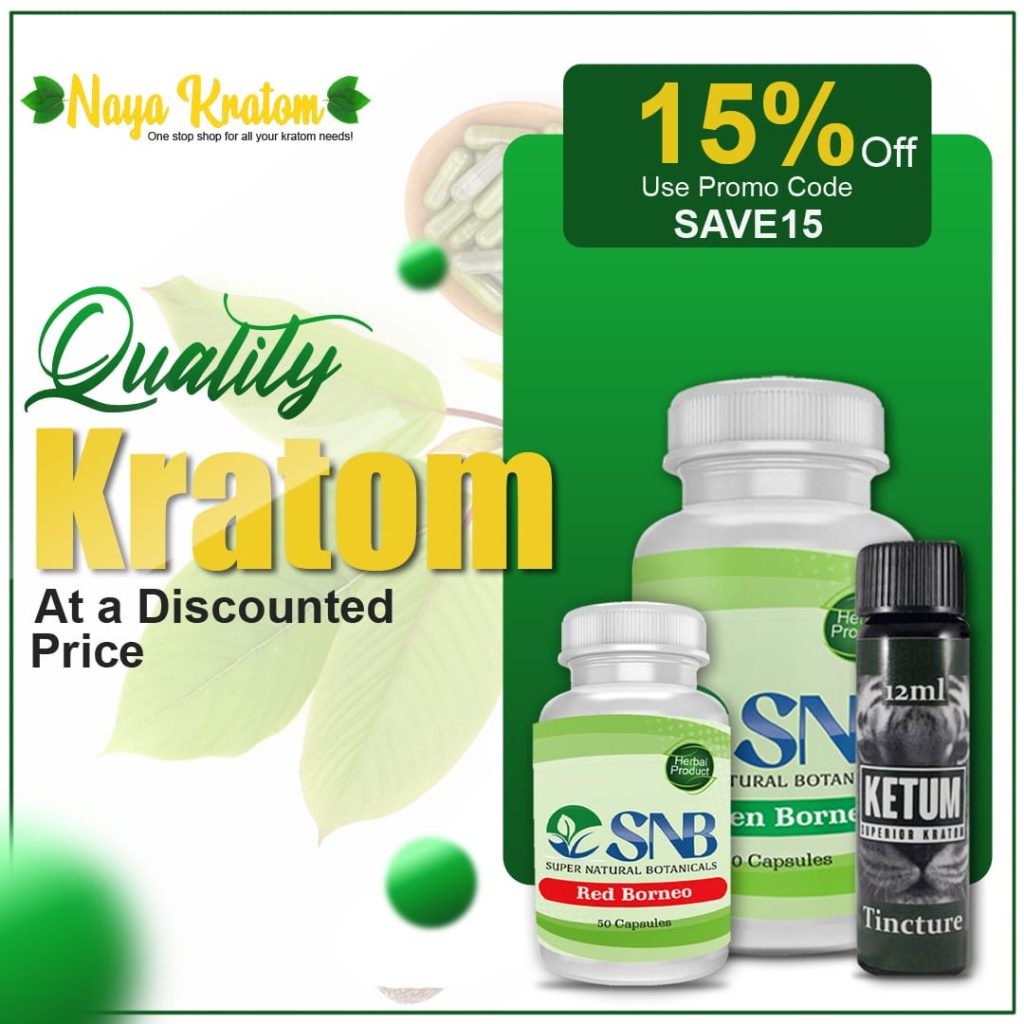 What is present in a pack of Kats Botanicals kratom?
When you see a pack of kratom powder from Kats botanicals, you are looking at the work of excellent quality raw materials, meticulous processing, packaging, and timely shipping. Inside the package is fresh and quality kratom. The manufacturer conducts laboratory tests and checks on all ketum products to ensure that every jar of pills and every bag of kratom powder is healthy and free from any impurity.
The AKA GMP packaging is a testimony that you will receive healthy and safe to use kratom every time. Kats Botanicals is a full-transparency vendor and shares the production steps details with consumers to try every product with satisfaction.
Why choose Kats Botanicals
No false claims, only korth!
Marketing and advertisement of products have led some brands to make false claims about their products. Similarly, competitive brands try to make it appear as if their products are fresher and have some unique property that is not common. However, Kats Botanicals is straightforward and does not indulge in misleading claims.
Laboratory tested
Laboratory-tested items are an assurance that beyond profits and benefits, Kats Botanicals is interested in delivering quality. The primary purpose of introducing kratom to users is to help them find botanical alternatives to improve lifestyle and feel energized. The goodness of nature must be made standard, and Kats Botanicals preaches this through excellent quality standards and purity checks. The third-party laboratory testing is a step towards ensuring clean, safe, and quality kratom!
The variety and products
Kats Botanicals is the pioneer in quality standards and keeps a variety of ketum strains to entice users to try different types and feel invigorated in various ways! Maeng Da Kratom, Bali Kratom, Indo kratom are commonly found, but Kats offers a lot more! You will find exotic and unique strains such as White Elephant, Yellow Kalimantan, Jong Kong kratom, and many other exciting strains.
Supreme blends
When you log on to the website, you will see various blends such as The Wedge, a best-selling blend containing 50% white vein kratom, 30% green vein kratom, and 20% red vein kratom. As each vein color provides unique effects, you will find the blend to be a new experience that will invigorate you like never before! The best-selling strains include Spacebird and Digital Buddha as well!
Wide array of products
Apart from blends, Kats is also selling kratom crushed leaves for tea brews and edibles. You will find the exquisite taste of kratom tea not only refreshing but soothing and therapeutic as well. Powder and crushed leaves make a lot of edibles possible too! You can use various strain powders for baking, mixing in smoothies, and other foods. There are hundreds of possibilities, and you can avail of all of them at Kats Botanicals.
Correct descriptions of products
The bags of ketum powder have a short yet accurate description of the contents. There are no fancy additions or misleading introductions of any strain! Kats Botanicals practices honest and accurate information sharing, and this trait is most admirable from any vendor.
What makes Kats Botanicals kratom effective?
When any natural substance has the potential to improve health and make a difference in your daily routine, several factors are contributing to these positive effects. Cleanliness of the substance, purity, freshness, and ensuring that the components are active; these pointers help identify the best natural supplements!
Kats Botanicals is convincing as the manufacturer ensures a close and careful step-by-step process of bringing ketum in various forms to customers. As we mentioned earlier, the process is meticulously followed to get the best alkaloid content to consumers. Therefore, what sets Kats Botanicals apart is the quality of raw materials, processing, and packaging cumulatively. This fantastic service and preservation of nature are best done by Kats Botanicals, making all the difference in the products and their effect on every individual!
Kats Botanicals has the edge over competitors due to several reasons. Firstly, it is one of the earliest online vendors in the United States. Secondly, the broad customer base hailing from various parts of the country make the online shop pick up on shipping services to provide uniform deliveries all over the country. Similarly, the broad customer base also compels the business to diversify and introduce strains and blends that suit everyone! So when you log on to Kats Botanicals, you are sure to find a strain that feels as if it was meant for you only.
Approval of leading drug authorities
The FDA does not regulate kratom in the USA as the agency does not recognize the health benefits. The American Kratom Association does not come under the FDA's umbrella but is a regulatory body for all ketum vendors in the country. If the AKA does not approve any online shop or local vendor, it means the products are subpar and unsafe. However, Kats Botanicals enjoys full support from AKA as the online shop has been serving people for many years. The online shop is approved and appreciated for offering quality products from the necessary steps of production to packaging and speedy shipping.
Good Manufacturing Practice and all other quality parameters are followed by Kats Botanicals, making it a better choice than the competitors in the market.
Cost of Kats Botanicals kratom, payment options, and discount deals
The price of all kratom powders at Kats Botanicals is more than reasonable! You can get any strain for as low as $4.99, and the maximum price will be only $30.99. This flexibility of budgeting to allow your favorite strain is an exquisite feature of this online vendor. Now you can enjoy the quality, freshness, and enticing stimulation without paying an exorbitant price! Ranging from 20 to 250 grams, the Kats Botanicals kratom dosage can last you for more than a month, and it will add more quality to the hours of each day-like you never imagined!
The payment methods at Kats Botanicals are also comfortable as you can pay the bill through Visa and MasterCard's bank cards. On your first order, you will realize that the online shop's slogan of making it a comfortable experience is true to the last letter!
If you thought that is all, the shop also offers discounts and special deals to regular customers. If you want a 10% off or a 15% cut on your purchase, there are promo codes and coupons that mark special occasions and make kratom shopping fun! Kats Botanicals understand that sometimes a strain may not be what you expected, and that is why returns and exchanges are possible within a particular period. When you feel that you want to try a new product, all you do is contact customer service, and voila! Your new kratom order will be on its way!
Conclusion
Kats Botanicals has been a part of the kratom market since the beginning. In this veteran position, the online vendor has improved quality, purity, and exceptional shopping convenience for all users. Now you can avail special offers and enjoy the best quality at a reasonable price.
You Might Also Be Interested In More Reviews: