Although a new vendor, Kraken Kratom, has quickly made its mark on the Kratom market. Kraken Kratom was established in 2015 and had since, quickly gained popularity amongst the populace.
The reviews of their products and service are proof of their professionalism and the quality of their goods. When you look at the various customer reviews of Kraken Kratom, you hardly see anything but praise.
A lot of the reviews will let you know that if you order from Kraken Kratom once, you will make them your go-to Kratom vendor. From shipping to the quality of Kratom, customers are satisfied by Kraken Kratom entirely.
At the same time, it is straightforward to get a hold of the desired product at Kraken Kratom. Their website design and user interface is easy on the eyes and very interactive. It is easy to navigate through the website so you can find the Kratom product you are looking for with ease.
What kind of products will you find at Kraken Kratom?
When it comes to the quality and variety of products, Kraken Kratom makes it the utmost priority. They realize that the right Kratom vendor would always aim to provide the best products to its customers. Not only do they boast a large selection of Kratom products, but Kraken Kratom also has a collection of Kava products for its customers.
Variety
Kraken Kratom sells kratom extract, powder, capsules, and tea. Most Kratom vendors choose to focus on one or two kinds of products, but you can find everything Kratom you might need from one place. At the same time, they also have a collection of Kava powder, extract, and tea for the Kava users out there.
Unlike many online vendors out there, Kraken Kratom provides its customers with a big selection of strains to choose from. They offer Bali Kratom, Maeng Da Thai, White Vein Borneo Kratom, Indo Kratom, Red Vein Thai, Super Indo, and even more strains to choose from.
Each Kratom strain can be found in 4 different colors, red, green, yellow, and white. Different colors and strains are used for various purposes and have distinguished effects. For instance, while Maeng Da Kratom, the most prevalent strain out there energizes people, the Bali Kratom relaxes them. The different properties of Kratom strains accentuate the vast selection of strains available at Kraken Kratom.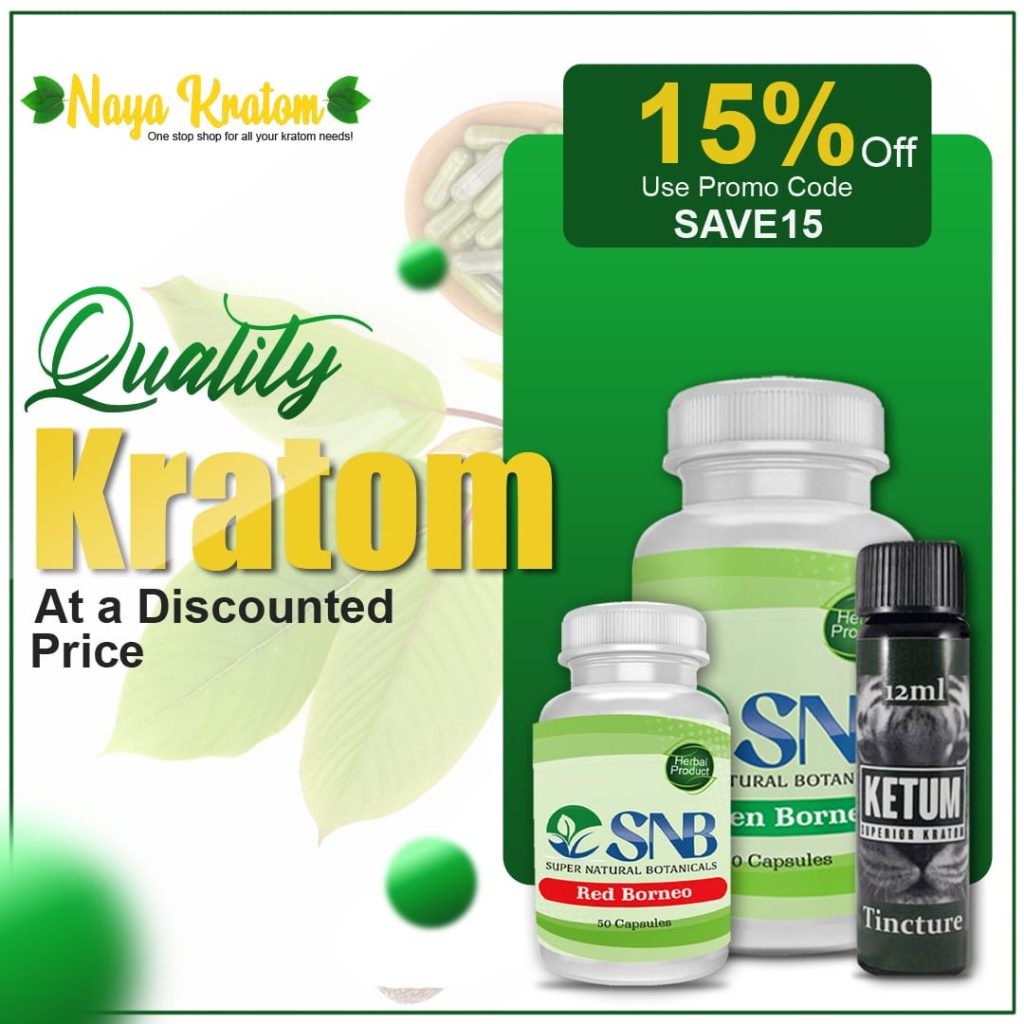 Accessibility
Different vendors naturally have a different way of packaging their Kratom goods. This means the quantities in which you can buy Kratom will always differ from vendor to vendor. At the same time, the amount you need for each type of Kratom product also differs.
At Kraken Kratom, you can get any strain of Kratom powder in 28g, 56g, 112g, or 225g. This is a very different variety of collective amounts in which you can get Kratom as usually it starts from 100g and ends at 1000g.
As far as the extract is concerned, you can get it in 5g, 10g, or 20 g packages. The Kratom Tea capsules and tablets are both available in 5 count, ten count, and 20 count packs. 
Quality
Effectiveness of Kratom is perhaps the most critical factor a vendor needs to look out for. Quality doesn't only refer to how quickly a product can treat a condition; it also applies to the quantity of said product required to operate a specific condition.
Kraken Kratom ensures the quality of its products through various methods. Its manufacturing and extraction process is subject to strict quality control standards to make sure that its customers get the best of the best. At the same time, a lot of their Kratom strains are sourced directly from their homeland; for instance, their Bali Kratom is sourced directly from Bali, Indonesia.
Are their products safe?
The safety of products will always be a significant concern when it comes to products like CBD and Kratom. The reason for that is the ambiguity surrounding their legality and lack of FDA approvals for such products.
When it comes to the safety of the products, it is not limited to testing products for contaminants and impurities. It also extends to the THC percentage in products. In the U.S even where Kratom and CBD products are completely legal, there is only a specific amount of CBD allowed in these products, and that is 0.3%
3rd Party Lab tests are the best way of testing products for their THC percentage and contaminants. Kraken Kratom takes upon itself the responsibility to provide its customers with safe products and encourages other vendors to do the same. Their products are lab tested, and QC inspected.
At the same time, their manufacturing process is GMP (Good Manufacturing Process) compliant. Kraken Kratom also claims to be the first-ever American Kratom Association GMP Qualified vendor. Unlike other vendors, their certifications aren't all talk. You can access a certificate of authenticity on their website.
There are multiple reasons as to why Kraken Kratom was able to acquire this certification. At Kraken Kratom all products are tested for heavy metal content for ([AOAC 2013.06] Arsenic, Cadmium, Lead, Mercury) and for microbial safety (Aerobic Plate Count [AOAC 990.12], Yeast and Mold [AOAC 997.02], Coliforms and E Coli [AOAC 991.4], and Salmonella [AOAC-RI 050701]). Only products that pass these tests are allowed to move forward.
Apart from that, they employ environmental controls to test for pathogens in the facility and have revamped their sanitation control policies for stricter checks on product safety. Their suppliers go through a rigorous screening process, and their milling and blending process allows for better testing.
If there is one thing you can be sure of is the safety of the products at Kraken Kratom. AKA, alongside countless customers, can attest to the quality of their Kratom.
Are their products affordable?
Affordability is yet another essential consideration for a lot of customers. The simple reason behind that is the fact that if you are treating a condition with Kratom, you would need a long term use and affordability is necessary to make that sustainable.
Kraken Kratom has priced its products very reasonable, given the quality it offers. When it comes to powders, the prices start from as low as 8.45$ for 28g of Bali Kratom (OG/PC). This price, however, does not apply to all products as the more valuable strains like Maeng Da Yellow Vein kratom cost around 12.99$ for 28g.
These prices, however, are subject to frequent discounts. Sometimes these are flat discounts for all quantities while other times they apply to large buys, for instance, the 36% discount on 225g of Maeng Da Yellow Strain.
Although the same discounts apply to extracts and capsules, their prices are different. While tablets and capsules are priced at and between 19.95$ and 24$, the excerpts are much more expensive. Prices of powder extracts start from as low as 29.95$ and go as high as 49.99$, while liquid extracts cost around 35$.
Prices are generally higher for enhanced strains as their quality is more excellent, and so is their value. For instance, the cost of the Ultra Enhanced Indo Kratom Powder (UEI) is the highest at 49.99$ for 5g. The various promotions at Kraken Kratom, however, make a lot of these products more accessible.
Apart from the frequent discounts, you can get discounts through other means, for instance, sharing products, discount coupons, and registering on their website.
What are the shipping options available at Kraken Kratom?
Kraken Kratom aims to make its products as accessible as possible. For this reason, they offer both USPS and FedEx shipping services. When it comes to USPS, you can opt for USPS Priority or USPS Flat Rate Priority shipping which both take 1-5 business days,
If not, then you can go for USPS First Class which takes 2-9 business days. For FedEx, you have multiple shipping options you can go for, including FedEx Saturday and FedEx Express Saver.
What are their return policies and accepted payment method?
Kraken Kratom offers a pretty standard 30-day return policy. They will accept any untampered and sealed box if it is returned within 30 days of purchase. If a customer has received a product that is not what he/she ordered, then that return can also be made.
They offer a variety of payment methods to boost accessibility. Kraken Kratom accepts cash on delivery, card payment, and even Bitcoin payment, which is very unorthodox and makes it stand out amongst its competitors.
Verdict
All in all, Kraken Kratom is definitely one of the best Kratom Vendors out there. They cover all of their bases and go out of their way to ensure customer satisfaction. Not only are there products very affordable, but they are also as good as Kratom products can be.
You have a large variety of products to choose from, and at the same time, you have the opportunity to acquire those products at a desired due to the various promotions available. Satisfactory customer reviews are not lying when it comes to Kraken Kratom as they are indeed a remarkable vendor.