Do you ever get tired of spending a fortune on your favorite Kratom strains? You're not alone. Many Kratom enthusiasts out there share the same pain point- paying a hefty price for premium quality kratom. However, what if we told you that there's a brand that claims to offer kratom at pocket-friendly prices? Yes, we're talking about Kratom for Cheap. But, the question that arises is, are their prices really cheap, or is it just another scam? In this blog, we'll delve deep into the Kratom for Cheap brand and review its products, prices, and overall credibility.
From our personal experience to customer reviews, we'll go over every aspect to give you an honest and comprehensive understanding of the brand. So, join us in this journey to discover whether Cheap Kratom is a gem or a dud.
Why is Kratom so expensive?
Before diving into the question of whether kratomforcheap.com is a legitimate source of affordable kratom or a scam, let's first establish why kratom is expensive.  Kratom is a plant that originally belongs to Southeast Asia and has been used since ages as a natural remedy for a variety of ailments. Despite its benefits and ease of access, Kratom can be quite expensive. There are several factors that contribute to the high cost of this product.
Firstly, Kratom is typically harvested by hand, which can be a time-consuming and labor-intensive process. The plant is only found in certain tropical regions and requires specific growing and harvesting conditions, making it a relatively rare commodity.
Additionally, Kratom has become increasingly popular in recent years and as demand has increased, so has the price. Many suppliers have taken advantage of this trend and have increased their prices to reflect the rising demand.
Furthermore, quality control is also a factor in the high cost of Kratom. The best Kratom is harvested at the right time, dried carefully, and stored properly. Any mistake in this process can significantly affect the quality and potency of the product.
Finally, shipping and logistics also add to the cost of Kratom. Most of the Kratom sold in the United States is imported from Southeast Asia, and shipping costs can be high due to the distance and regulations involved.
Although Kratom may seem expensive, it is important to remember that you get what you pay for. Cheap Kratom may not be of the same quality as the more expensive brands and could even be adulterated or unsafe. It is always best to do your research and buy from a reputable supplier to ensure the best quality product.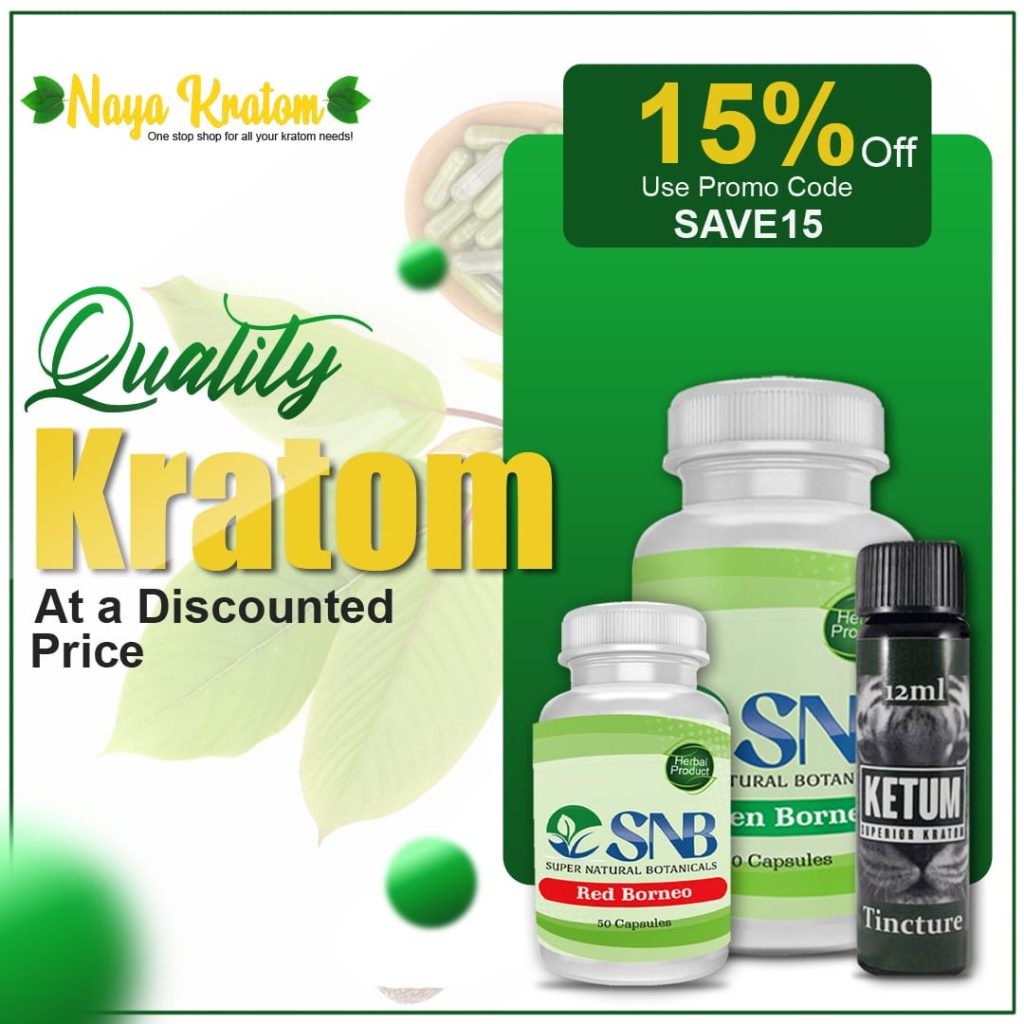 Now let's delve further into the question of kratomforcheap.com; whether they are a trustworthy source for affordable kratom or not?
About Kratom for Cheap
Kratomforcheap.com is a website that claims to provide high-quality kratom products at an affordable price. They are based in the USA and the business was founded by kratom enthusiast Derek, who wanted to make this natural substance easily accessible to everyone. He has been in the business of selling Kratom since 2015 and has gained a reputation for providing a reliable source of kratom to customers across the United States.
 They are offering a wide range of kratom strains, including Red Vein, Green Vein, and White Vein. They also offer kratom extracts, powders, capsules, and even samples for those who are new to kratom and want to try it out. The website's user-friendly interface makes it easy for customers to browse and purchase the products they need.
Read OPMS Black Liquid Kratom Review Here
Is Kratom for cheap a scam?
While Kratomforcheap.com has many satisfied customers, some have raised concerns about the quality and authenticity of the products they offer. It is important to note that kratom is not regulated by the FDA, which means that there are no standards for quality control. As a result, it is crucial to do your research before purchasing kratom from any vendor. One of the primary selling points of Kratom for Cheap is its low prices, with some strains advertised as costing significantly less than competitors but is it true? Let's compare the Kratom for Cheap brand with other famous brands across the United States in order to find its authenticity.
7 Best Online Stores for Cheap Kratom
At the Supernatural Botanical, you can find bulk quantities of kratom capsules available for purchase. The prices begin at $49.99 for a package of 250 capsules and increase to $254.99 for 2,000 capsules. On the other hand, 25 grams of powder is priced approximately $2 to $3 lower than 25 capsules.
The website Supernatural Botanical provides a diverse selection of kratom products, including both kratom powders and capsules. They offer an extensive range of strains and veins for customers to choose from, including red vein, white vein, green vein, as well as several Maeng Da kratom variations.
Kratom Powder: Prices range from $8.15 to $127.99. Kratom Capsules: Prices range from $14.36 to $96.99. Kratom Leaves: Prices range from $7.99 to $179.99. Kratom Extract and Enhanced Kratom: Prices range from $19.50 to $169.99.
Authentic Kratom presents a diverse range of strains, each possessing distinct characteristics and effects. They provide a selection of 15 different kratom powder varieties, 13 varieties of capsules, 4 variations of kratom leaf, and an assortment of 21 unique options for kratom extract and enhanced kratom products. Also, when it comes to kratom powders and leaves, they have 16 different variations of kratom available.
3. GRH Kratom
Kratom capsules at GRH are available in bags ranging from 1 to 32 ounces. The larger the bag being purchased, the more the product, with the 32-ounce varieties offering up to 4 additional ounces for free. The pricing for one ounce of Kratom from GRHKratom varies depending on the strain and falls within the range of $11.99 to $15.99. Additionally, on spending $10 or more on the website, they provide the opportunity to receive a complimentary sample. The price range for a 1-ounce pack of Kratom powder at GRH is between $6.99 and $9.49.
GRH sells Kratom in both capsule and powder form. Their high-quality Kratom strains come in 3 levels: Silver, Gold, and Platinum.
Silver: Indo Borneo, Kali Maeng Da, White Vein
Gold: Premium Malay, Premium Bali, Premium Thai
Platinum: Vietnam, Ultra Bali Blend, Premium Maeng Da
The price of powders and capsules varies based on the type of product and strain used. The Ultra-Maeng Da powder price ranges from $6.99 – $114.99. These include: 1oz – $6.99, 2oz – $12.99, 4oz – $22.99, 6oz – $29.99, 8oz – $39.99, 16oz – $59.99, and KG – $114.99. Plus, Bigger discounts 2kg+. Also, they provide 15% off every day by code: save15.
Naya Kratom presents an extensive selection of kratom products, including capsules, powders, and extracts. They offer a diverse range of veins and strains for customers to choose from. On their website, there are a variety of items such as gummies, enhanced kratom, and Ultra-Maeng Da Kratom powder.
The prices for kratom powders are: $12.97 for 50 grams, $20 for 100 grams, $35 for 250 grams, $50 for 500 grams, $79.99 for 1000 grams. Kratom capsules: $99.99 for 250 grams, $159.99 for 500 grams, $194.99 for 750 grams, $217.99 for 1000 grams. It's worth noting that Ketum Superior offers a 10% coupon code to first-time buyers.
They have products based on the two main categories: capsules and powders. Kratom capsules come in 250g, 500g, 750g, and 1000g size options, while powders include 50g, 100g, 250g, 500g, and 1kg bags. Also, they offer the well-known standard strains, such as White, Green, Red, and Yellow vein strains. Additionally, they have introduced their own unique variations, which include: Champagne: A combination of all white, yellow, and red strains. Golden Bloom: A blend of all yellow strains. Morning Sunshine: A mixture of yellow and white strains.Furthermore, they also offer customers the freedom to create their own personalized kratom powder blend, tailoring it to their specific preferences and desired effects.
Powder: 20 grams for $5.99, 250 grams for $34.99Capsules: 60 supplements, or 36 grams, for $19.99.
Kats Botanicals offers a diverse selection of 28 different types of kratom powder and 28 types of kratom capsules for sale. They provide a wide range of popular strains, each meticulously tested to ensure exceptional quality and potency. The strain options available on their website include: Maeng Da Kratom, Bali Kratom, Red Vein Kratom, Green Vein Kratom, White Vein Kratom, Yellow KratomAdditionally, they offer specialty blends to cater to specific preferences and needs.
The rewards program offered by Superspeciosa is among the finest to come across. Additionally, they provide a 20% off coupon for first-time buyers who wish to try their products. Kratom powders: Prices start at $9.99 and go up to $49.99.Kratom tea bags: Priced at $24.99. Kratom capsules: Range from $16 to $24.99. Kratom tablets: Available for $59.99.
Super Speciosa offers an array of products that go beyond traditional kratom powders. They provide various kratom-infused items, including tea bags, tablets, and capsules. Among their best-selling products are: Kratom Powder (available in red, green, and white vein kratom strains), Kratom Tea Bags (crafted from pure kratom leaves and devoid of contaminants), Kratom Capsules (offered in red, white, and green kratom strains), Kratom Tablets (sourced from pure kratom leaf).
It is quite evident from the above comparison of kratom for cheap with various famous brands that the brand is playing a marketing gimmick in order to attract customers by advertising lower rates; which on the contrary are far higher than other reputable brands.
How do you know if a brand is reputable?
Look for brands that have a strong online presence and positive reviews from customers. Check if they have third-party lab testing results available on their website. Reputable brands are usually transparent about their products and are happy to answer any questions you may have.
While it may be tempting to go for the cheapest option, it's important to remember that you get what you pay for. Cheap kratom may be a bargain, but it could also be a scam. By buying from reputable brands, you're investing in your health and well-being.
How to identify a Cheap Kratom scam
1. Look for lab testing results – Reputable vendors always test their Kratom for purity and potency, and they make these results available to their customers. If a vendor is not displaying lab results, it's a red flag.
2. Check for reviews – Check reviews from other customers who have purchased from the vendor. If the reviews are overwhelmingly negative, then it%u2019s best to avoid that vendor.
3. Quality of packaging – A trusted Kratom vendor will always package their product in a professional and secure manner. If the packaging looks cheap and unprofessional, it may be a sign that the Kratom is not of high quality.
4. Claims of a "miracle cure" – This is a common tactic used by Kratom scammers. If a vendor is claiming that Kratom is a miracle cure for all kinds of ailments, it's likely a scam.
5. Payment methods – If a vendor is only accepting payment through methods like Western Union, MoneyGram, or cryptocurrency, it's a red flag. These methods are often used by scammers as they are difficult to trace.
Take A look Into The Payless Kratom – Review and Pricing Here
By following these tips, you can avoid falling victim to a Kratom scam and ensure that you are getting a quality product at a fair price.
Final Verdict
Hence, it's crucial to purchase from reputable brands. Unfortunately, the industry is plagued with unscrupulous vendors who are only interested in making a quick profit. These vendors often sell low-quality or contaminated products, which can be harmful to your health. Buying from reputable brands not only ensures that you're getting a high-quality product, but it also gives you peace of mind.