Mitragyna speciosa has been one of the top choices of the clientele of headshops. This miracle herb has seen a vast surge in its popularity and now can easily be found at headshops, smoke shops, gas stations, and online.
But, where do you think you will find the best quality kratom: Online or headshops. Well, before we discuss this, let us discuss whether the Mitragyna speciosa bought in your head shop is real or fake?
What are Kratom Headshops?
Headshops generally represent themselves as sellers of smoking products and clearly mark their smoking accessories like bongs, pipes, etc. to be used strictly with tobacco. This stunt is performed just to meet the legal requirements. Nowadays, a majority of the headshops generally offer other products like CBD oil. Kratom or Biak is, in fact, so popular that you will find it easily on any head shops no matter where you are located.
Now that you know you can easily find Kratom from nearby head shops, are you wondering whether it is the real deal or not? To be honest, it varies from one headshop to another. However, physical smoke shops face certain problems, which are usually avoided by online vendors due to their digital virtual presence.
Well, your headshops may have kept the best quality Biak in the store, but the product will definitely sit for some time on the shelf before it is sold. Unlike the online vendors, smokeshops have to keep sufficient inventory on the go every time. This means that if due to any reason, the purchasing gets slow, the product will get old and may even get expired.
Now the question arises, does it make a difference if Mitragyna is sitting on the shelf for a prolonged period?
If you are unaware, let us tell you that the taste, effects, and potency of Kratom diminish over time, which means that even the top quality Speciosa can turn into a substandard product just by sitting on the shelf of your favorite headshop.
Do you know what the other problem with walk-in customers is? As it turns out, Kratom loses its quality easily!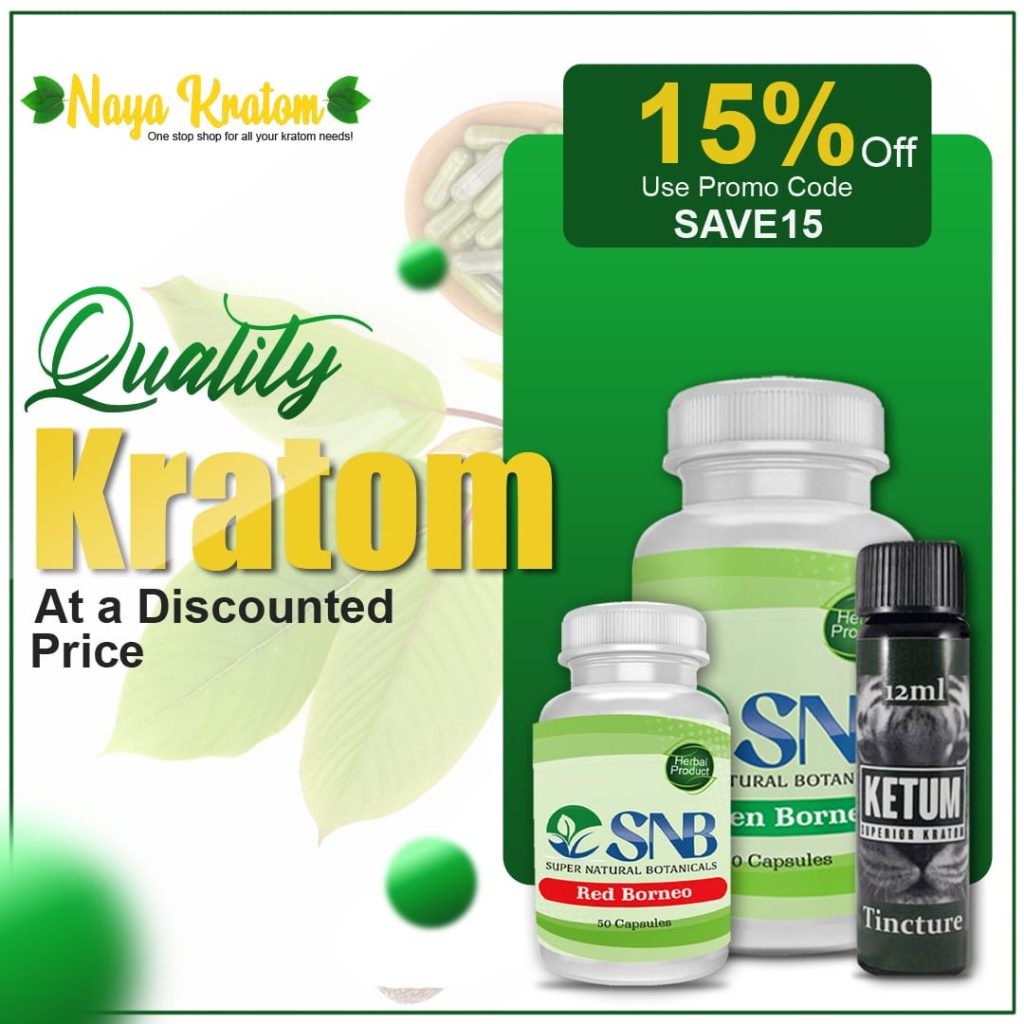 Most people running smokeshops do not have the skills, knowledge, and muscle to keep the Kratom safe. As mentioned, for many headshops, Mitragyna is one of the many products they are dealing with. The y are not solely dealing with this herb so they lack the knowledge and resources and thus ignore the fact that the potency and quality of Speciosa are heavily impacted by air, humidity, sunlight, and temperature. You may not believe it, but your favorite miracle herb can indeed go bad by such common things.
Air
If somehow Kratom gets exposed to air, the oxygen in the air, though necessary for your respiration, will quickly affect the Speciosa. In fact, if you leave the leaves exposed in the air, you can notice the Mitragyna leaves gradually turning pale and dull.
Moisture
Moisture can turn the Kratom bad very quickly. Even the slightest bit of moisture can cause the mold to grow and spoil your entire batch. If such herb is consumed, you can get sick in a matter of hours after the intake.
Sunlight
The most painful problem for a headshop is sunlight. Ultraviolet rays (UV) in the sunlight can distort the chemical consumption of Kratom. If the smokeshop manager fails to store Kratom in a dark place, it will lose its potency and taste.
Temperature
Headshops will have to make sure that they keep the Speciosa in a cool, dry place. This is important as its shelf life decreases if it is kept in high temperatures. Perhaps a dark, cool cabinet or refrigerator will be an ideal place to store the Kratom.
Keeping the Biak safe with a prolonged shelf life requires money and effort, which many smokeshop owners tend to ignore. If Speciosa sits on the shelf and does not get sold, even then the headshop will never throw the product until it becomes absolutely useless. If you happen to be a buyer from a smokeshop that is not running well in terms of Mitragyna turnover, chances are you will end up with old and unfresh stock.
Fake or Mixed Mitragyna
Another major problem with Kratom headshops, smoke shops, and a gas station is that they often tend to sell cheap products. Worse, many such shops are reported to sell fake, counterfeit products.
Are you thinking about why the authorities do not regulate Kratom?
Well, Kratom is 100% legal; however, authorities have tried to ban it multiple times but failed every time due to a lack of supporting evidence and inappropriate claims. Nevertheless, Kratom is now left on its own, meaning that the FDA does not regulate it and does not enforce any quality standards as such. Many vendors took advantage of these loopholes in regulations and started mixing it with other cheaper substances, consequently producing counterfeit products that are injurious to health.
Buying Kratom from head shops vs. buying online
Variety
For starters, smokeshops deal in a lot of other products along with Speciosa. Most of them have Kratom as their side product. What this means is that they have to hold physical inventory, so you can just visit them, pick up your Kratom and check out. This forces the headshops to keep a limited variety of Mitragyna, perhaps the ones which are popular and are taken off from the shelves quickly by their customers
Inconsistent Quality
As discussed above, the freshness of Kratom differs every time you buy it from a headshop. This means that its potency will not be the same every time you buy from a smokeshop. This is because headshops buy their Speciosa from different suppliers, hence its potency and strength differ from supplier to supplier, and you may not find the same brand every time from the same local headshop.
Well, let us warn you that this can create a huge problem. We know you are aware that any drug, including Speciosa, should not be overdosed, especially if you are a new user. Different quality means that the potency may differ, and thus the effects and impact on your body will differ even though you are taking the same dosage. This problem is mostly avoided when buying Kratom online as long as you do not change your online vendor.
Money-Back Guarantee
One of the best ways to check that your supplier is providing the real deal or not is a money-back guarantee. Offering a money-back guarantee means that your vendor is fully confident of the quality of the Kratom they are providing. Many online vendors offer this option, while only a few head shops offer a money-back guarantee. Check the website of your supplier before buying Speciosa to ensure whether they provide this facility or not.
Quality
Online vendors, due to their global presence, have to maintain a proper website, reputation, and at the same time, have to compete with many similar online vendors. They usually have to provide all the essential information, including their manufacturing processes, on the website. On the other hand, a headshop mostly has the same routine customers from nearby areas, and the level competition is generally low. Similarly, many online vendors explicitly mention on their website their supply chain processes, packaging information, and other details. In the case of smokeshops, you just have to rely on the dealer's word or some reviews.
Pro tip: Check whether your vendor follows Good Manufacturing Processes or not. Unfortunately for headshops, you can not check this as most of such shops rely on other suppliers to get their Kratom. So, either do your research or believe the word of mouth.
Delivery Time
The convenience of getting Speciosa at your doorstep comes at the cost of time. Online vendors will require a couple of days to deliver your ordered products whereas you can buy from the headshops instantly. Also, most of you will find that nearby smokeshops are easily accessible and can be visited anytime. They are usually present nearby, which means you can go on a walk, visit the local head shop, take the feel of physical Speciosa in your hands, and buy instantly.
Before we sound biased, let us tell you that the points mentioned above were facts and may not apply necessarily. Many headshops do provide premium quality Kratom and good prices.
Now that we have established that online Speciosa vendors are a safe and easy way to get your products at your doorsteps let us reveal a few top vendors online.
What are some of the best kratom vendors online?
Super Natural Botanicals
(SNB) is one of the most credible online stores. The company has developed its mission to serve the best quality Kratom and simultaneously provide the best customer service. Many kratom variety, including the sample kratom packs, are available, which will help you choose the Kratom you like the most. That's all? Definitely not. The company also offers an amazing discount on bulk purchases and offers loyalty discounts to routine customers along with free delivery on orders above $86.
Ketum Superior Kratom
KSK offers a limited variety of Kratom, including red Kratom , white Kratom, and green kratom strains. They are well-reputed to provide top quality kratom. They also offer a 30-day money-back guarantee along with amazing discounts and free delivery.
Divine Botanicals
Divine is another popular online store where you can find a wide variety of Kratom. They offer Speciosa in the form of kratom capsules, powder, and kratom liquid extracts. They also offer a variety pack, which is beneficial for new users. It also has reward programs to provide a discount to their loyal customer.
All these online vendors provide well packaged, vacuum-sealed Kratom at your doorstep and are the number one choice of Speciosa fans around the world.
Frequently asked questions
How much Kratom will cost you on head shops and smoke shops?
While the price may differ from vendor to vendor, it is generally observed that the price of Kratom in headshops is a little expensive than online. This is because of the high fixed costs of having and maintaining a physical shop. Headshops have to pay a fixed sum for things like utilities, employees, and rent regardless of the amount of Kratom sold. Moreover, headshops will also need a proper license, certificates, permits, etc. This all increases the cost, which is ultimately reflected in the price of all their products.
Why your nearby headshops do not have a wide variety of Kratom?
Headshops sell many other things with Kratom. Many a time, they do not have enough space to offer different types of Speciosa. The fact that it loses its quality if it gets old, discourages the headshops from keeping much variety, especially the less demanded ones. Therefore, you will hardly find any rare and unique strains on headshops.
Three key things to notice before buying Kratom
1. The vendor should ideally provide Money-back Guarantee.
2. Manufacturing processes. Whether or not the supplier follows Good Manufacturing Processes (GMP).
3. Packaging must be airtight and vacuum-sealed as Kratom can go bad easily.
Many Speciosa fans, especially the new ones, wonder whether or not the Mitragyna they are buying is real. Some head shops do provide real and premium Kratom; however, the probability that you will end up with fake or poor quality Kratom when buying from headshops is high. Finally, after reading all the key details, we are confident that you are aware of the ins and outs of Mitragyna and will make an informed decision when you shop next time!