Optimized Plant Mediated Solutions, aka OPMS, is a Georgia-based brand that has excelled at providing high-quality and potent kratom blends. First established in 2010, OPMS has continued to expand its product line, among which the liquid shots have gained a lot of popularity due to their quick effects and great potential.
Are you an avid kratom user or a true Speciosa lover? Do you have a keen interest in the latest updates regarding this domain? Do you love to participate in kratom-related discussions at many online forums? If yes, you must've heard about the OPMS' most desirable shot – OPMS Black Liquid Kratom.
If you want to explore more about the product, check out this in-depth analysis and review of OPMS Black Liquid Kratom. Let's get down to business.
What Is Liquid Kratom?
Mitragyna speciosa, most popularly known as kratom, is an evergreen herbal compound found in the Southeast Asian and African region. Belonging to the Coffee family, this herbal extract is well-known for both medicinal and recreational benefits – thanks to its mature leaves. Kratom comes in the market in many forms, including capsules, powders, gummies, and liquids.
So, what is liquid kratom? How do we define it?
A liquid kratom is defined as a refined form of kratom extract fused with specific additives in the liquid state. The liquid kratom has a fairly rich alkaloid profile compared to the normal powder extracted from kratom leaves. Having an alkaloid-rich profile means the liquid kratom has an excess of the two most potent alkaloids, 7-hydroxy mitragynine and mitragynine.
The excess concentration of the alkaloids in liquid kratom is what makes it so potent with quicker effects. The liquid kratom is manufactured in the form of tinctures, teas, extracts, and even shots.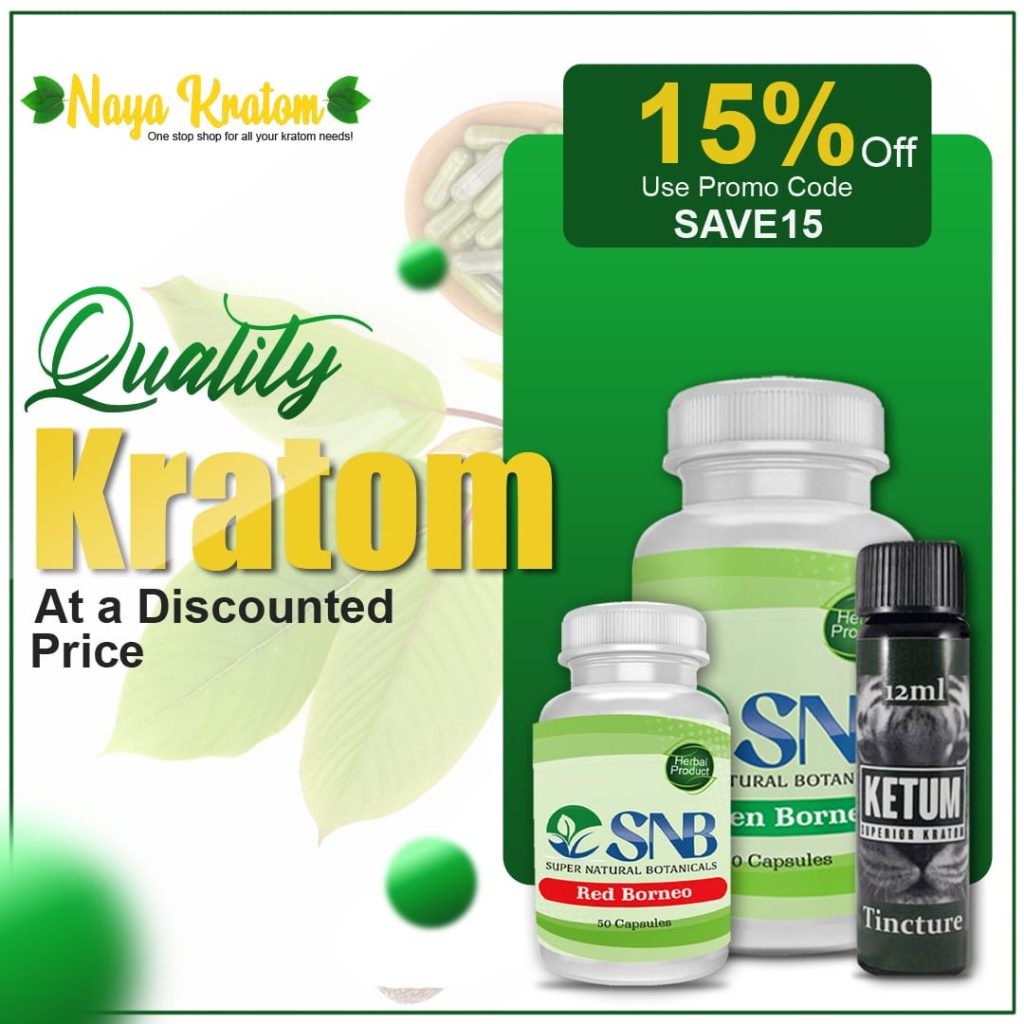 OPMS Black Liquid Kratom Shots: What Are They?
Are you an avid kratom user who loves kratom products with higher levels of potency? The OPMS Black Liquid Kratom Shots may be the answer to fulfill your kratom needs!
The OPMS Black Liquid Kratom Shots are a concentrated form of Mitragyna speciosa (kratom) and a subclassification of the kratom liquid. These shots come in small bottles of 8 ounces with safe packaging. A lot of kratom users are turning to these kratom shots because they're packed with potency – they last for LONGER PERIODS.
The Black Liquid Shots, manufactured by OPMS, are manufactured with the leaves of Maeng Da Kratom. After the leaves are harvested, the cold extraction and high- pressure method of OPMS is used to extract the alkaloids with high potency. After the completion of the extraction process, you get the EXTREMELY POTENT Black Liquid Shot!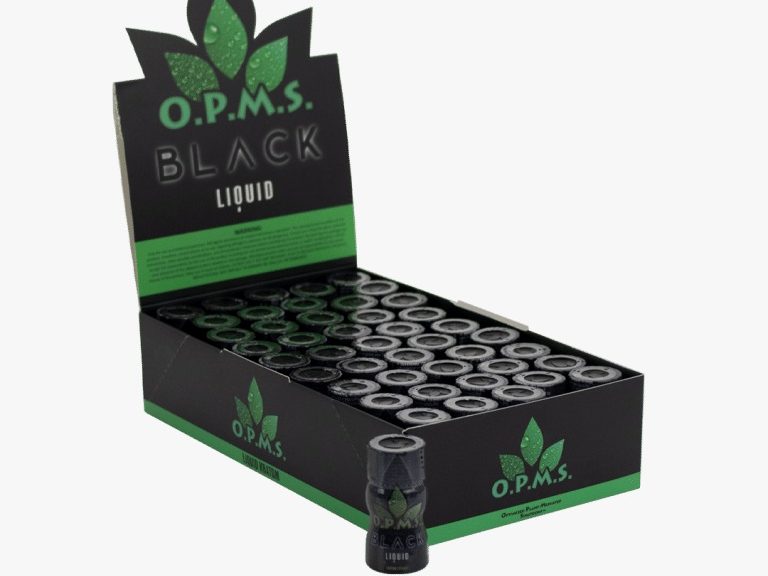 The OPMS Unique Extraction Process:
OPMS is proud to introduce its unique, patented extraction process that utilizes cold water and high pressure to extract a highly concentrated form of kratom, the OPMS Black Liquid Shots. Unlike other brands that use the hot water extraction process, the cold extraction process keeps the alkaloids intact during extraction.
Let's take a look at both conventional and cold-water extraction methods!
During a conventional extraction method, the kratom leaves or the powder are boiled to procure the extracts. The extracts are then concentrated to produce a potent and strong liquid. On the other hand, in the cold extraction process, cold temperatures are first used to treat the sourced leaves and powder. After this, they're exposed to high pressures to extract all the potent alkaloids. Resultantly, the process achieves a higher potency end product.
What Are The Ingredients Of OPMS Black Liquid Kratom?
The OPMS Black Liquid Kratom Shots come in an 8.8 ml bottle with almost three shots. The 8.8 ml bottle of OPMS Black Liquid Kratom Shots consists of the following:
The leaf extract of Mitragyna speciosa (50:1) – 280 mg per bottle.
48% of Mitragynine Content – 180 mg per bottle.
<2.2% of 7-OH-Mitragynine Content – 8 mg per bottle.
Natural and artificial stabilizing agents.
Additives, such as ethanol, water, corn syrup, and propylene glycol.
Each shot of the OPMS Black Liquid Kratom consists of 225 mg of the alkaloid content, which is extracted from 14 grams of mature kratom leaves. The black shots are exclusively formulated for experienced users who consume kratom in larger doses.
How Does An OPMS Black Liquid Kratom Shot Work?
The OPMS Black Liquid Kratom Shots are manufactured with Maeng Da kratom leaves. That is why these shots are aimed at providing euphoric effects – claimed by many customers. The euphoric effects can be felt with just two or three drops added to your coffee or tea.
According to its users, the Black Shots have proven to be really helpful in relieving pain and bringing them to ease more quickly than kratom leaves and powders. The high potency of Black Liquid Kratom Shots is credited with providing immediate effects (within minutes). It is because the alkaloids consumed through the liquid are absorbed more quickly and effectively by the body.
The size of the bottle can make it easier for the users to manage and measure their dose. You can start consuming kratom with a drop with a gradual increase in dose to achieve more quick results. Owing to the OPMS extraction technique, users can reap greater benefits through a much smaller dosage.
Why Try OPMS Black Liquid Kratom Shots?
When it comes to kratom, its experience varies from one person to another. It is because the effects of kratom behave differently for different people depending on their medical history, physical activities, age, and other similar factors.
Kratom users who consume OPMS Black Liquid Kratom Shots agree to the fact that these liquid shots are very highly concentrated forms of kratom that provide quick and strong results. Therefore, if you want to have a highly potent influence, then you must give liquid shots a try to see how everything goes.
Because of their high potency and long-lasting results in a short amount of type, the OPMS Black Liquid Kratom Shots are very popular among experienced kratom users.
Another major reason that you should try these shots is that you can experience their benefits by consuming just a few drops. This means that a small dose of Black Liquid can go a long way – this is what makes it special.
Furthermore, liquid shots are easier and more convenient to be used than powder and capsules. You can carry them with you anywhere you want!
How Much OPMS Black Liquid Kratom Shot Should I Use?
This is the most common question, and many kratom users answer it according to their preference and experience. The OPMS Black Liquid Shots are ready-to-use kratom blends. It is super easy for you to measure a dose with these bottles. To design the optimum dosage for you, you can compare the dosage of the liquid shot to the potency level of the extract. Start with the minimum dose (1/3 shot) and gradually increase your dose to achieve desired results.
If you cannot take larger doses of kratom powder due to its unsweet taste, these liquid shots are perfect for you to consume.
How Much Does One Bottle Of OPMS Black Liquid Kratom Cost?
As far as the price is concerned, each of the OPMS Black Liquid Kratom Shots comes in an 8.8 ml hourglass-shaped bottle and a box of 45 liquid shots. According to OPMS, each bottle of OPMS Black Liquid Kratom costs $17.99. However, there are many online retailers and kratom vendors who offer OPMS products at discounted prices.
Conclusion: Are They Worth Trying?
If you're looking for a product that is in liquid form and has an alkaloid-rich profile, OPMS is surely a brand to go to. OPMS Black Liquid Kratom Shots have been booming across the country due to their high potency and long-lasting results.
The brand claims complete customer satisfaction by formulating high-quality black liquid shots. This is attributed to its unique extraction process that preserves the alkaloid content in each of the OPMS products.
We hope our review gave you enough understanding about the OPMS Black Liquid Kratom Shot to help you make your decision. Get your hands on this incredible OPMS product and see whether it suits your lifestyle. Ciao.