If you search for Kratom vendors, you will find a huge number of brands that are working from different countries in the world and are making great progress. Among these, you would find some dealing with the high-quality plant, some with high prices and low-quality and the list go on.

If you are a huge fan of Kratom, you would know much about this plant. But spotting things online is very difficult and you are lucky if you order from an authentic shop in the first go! Because it's rare to find a diamond in this sea full of sharks and frauds.

Happy Hippo Herbals is one of those many brands who are dealing with this drug online. Let's find out whether the brand is worth the hype or not.
Overview Of Happy Hippo Herbals
Happy Hippo Herbals is a young company and is located in Boise, Idaho. They source Kratom from all around the world. Chris, a true lover of this magical herbal plant is the owner of this small but amazing business. He believes in using only branded products and sticks to his promise of delivering the "Best Kratom on Planet Earth".
Being a new business, not many people know about its existence and the products they offer. Therefore, I think this review will be helpful as it will offer detailed information about the brand as there are some features of the brand that should be shared with people.
Features Of The Brand
The brand takes Kratom dealing to a whole new level. What is there that sets the brand apart from the other dealers in this field?
The features will clarify all of your misconceptions and you will learn about the mission of the brand and how they work to be a reputable business in the online world. Some of the important features of the brand are:
Forms Of Kratom They Are Selling
The brand has categorized the plant into three different types and has offered different types of Kratom strains in each category according to their origin and the rate at which it burns. This division helps you choose the plant according to your tolerance levels and choice. The categories are as follows:
Slow Kratom Strains.
Moderate Kratom Strains
Fast Kratom Strains
I have listed the strains sold under each category so that the readers can have a clear concept of the brand and can plan their future orders in a better way.
1) Slow Kratom Strains
You will find the following major types of Kratom under this category.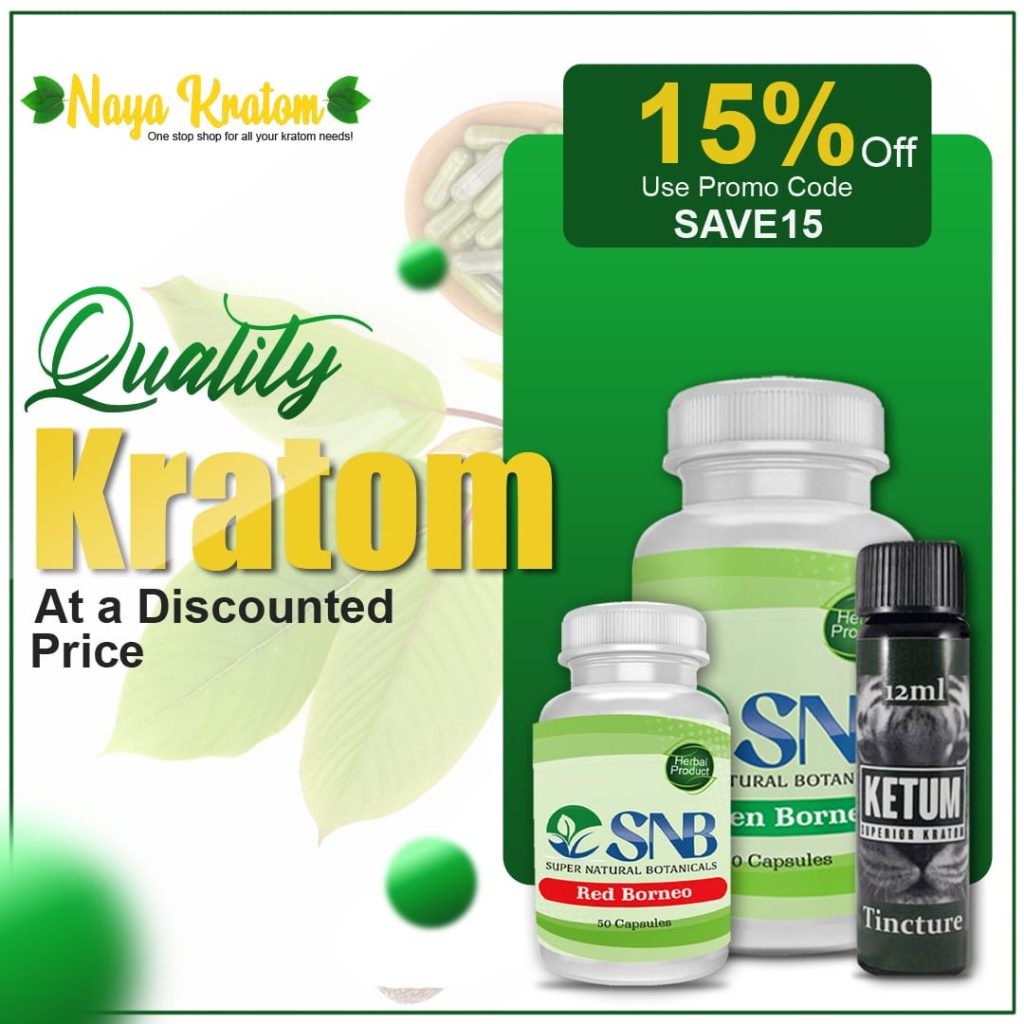 Bali Kratom
Hulu Kratom
Horn Kratom
Malay Kratom
Sumatra Kratom
Sundanese Kratom
Bentuangie Kratom
These major types are further classified into different categories such as you get Bali Kratom in gold, green and red strains which have fancy names like
Elite Gold Bali Kratom Powder (also called Royal Golden Bali)
Elite Green Bali Kratom Powder (also called Top-Shelf Bali)
Red Bali Kratom Powder (also called Red Dragon Bali)
2) Moderate Kratom Strains
The kratom types you will find in Moderate Kratom series are:
Indo Kratom
Sumatra Kratom
Malay Kratom
Borneo Kratom
The names are creative and intelligently crafted as they are an attraction to the clients. I found it a smart way, and I believe people may find the strategy having unique. So the detailed names of some strains are listed below.
Super Green Indo Kratom Powder (named as Happy Hippo I)
Super White Indo Kratom Powder (named as Roadrunner Hippo)
White Sumatra Kratom Powder (named as Roaring White Hippo)
Green Malay Kratom Powder (named as Elite Elephant)
Two types of capsules, namely Green Malay Kratom Capsules and Super Red Indo Kratom Capsules, which come as 60 capsules for $30 are also available at the online shop.
3) Fast Kratom Strains
Last but not least, this part offers the following Kratom types:
Maeng Da Kratom
Vietnam Kratom
Thai Kratom
Malay Kratom
Some of the products with their unique names are from this category are:
Gold Maeng Da Kratom Powder (Sunshine Hippo)
Yellow Vietnam Kratom Powder (Wild Yellow Hippo)
White Maeng Da Kratom Powder (Rockstar Hippo)
Green Vein Thai Kratom Powder (Atomic Green Hippo)
Pricing
Happy Hippo deals with a variety of products which is a plus point. But remember that a brand cannot be perfect in all areas. Same is the case with Happy Hippo. The prices of the products that they sell are relatively higher than the opposition brands.
The types of strains under all 3 categories have the same price ranges. The 1 oz. packs are offered for $12- $14, while the 4 oz. packet range from $46 to $52, some strains have a pack of 1 kg, and the price for those range from $240 to $260.

Comparing the prices with some other brands online, Happy Hippo pricing aren't appealing enough. Because at the end of the day, you can pay the same prices and get more quantity of Kratom products. So, why not save money and enjoy a bigger packet of Kratom powder from another brand.

However, individual preferences may vary and if you prefer quality over quantity like I do, and don't mind spending a few extra dollars to get your favorite strain of this amazing plant, then Happy Hippo Herbals is the place for you.
Payment Methods
People are always attracted to an online business that accepts different means of payment. This brand accepts only a few online payment options and that's a major drawback. Happy Hippo accepts credit card payments but you need to contact them to opt for this mode of payment. Otherwise, you can easily pay them through cryptocurrency or E-check.

They offer you a choice if you want to pay in US dollars, Euro or pound sterling. They accept all these currencies. Whereas if you plan to pay through bitcoin or E-check you would be offered a discount on your purchase.
Shipment Facility
Waiting for your online orders to reach you is a difficult thing to do. Brands that have fast shipment services and manages the performance well are loved by the audience. Happy Hippo Herbals has a good reputation regarding shipping orders.
They always deliver the order in 2-3 days in the U.S. and if you place an order before 5 pm EST on weekdays, the order will be shipped on the same day and delivered accordingly.
If you are placing an international order, it may take a few days to reach you.
Are The Products Laboratory Tested?
Yes, the products at Happy Hippo Herbals are all tested in laboratories to ensure that clients always get the finest quality drug.
The tests are performed at an independent laboratory named as Micro Quality laboratories in the United States and the results are confirmed by third parties so that there are no concerns related to the authenticity of the results.

However, the website contains lab test results from 2018, whereas regular updates of the testing of Kratom stocks should be shared on the website so that people can trust the brand without a second thought.
Packaging
Certified by the American Kratom Association as 'GMP-Compliant', Happy Hippo Herbals maintains standards for packaging too as they believe in providing the top quality to the customers.
Packaging plays an important role as the Kratom contents should remain safe until they reach the client and high-quality packaging keeps the stuff safe and secure until it reaches its destination.
Top Strains That Gained Our Attention
When I planned to place an order from Happy Hippo Herbals, I was amazed to see the list of products and the cute and thoughtful names just caught my attention. But I had a clear direction and knew which Kratom type suits me well.
So, I ordered Red Horn Kratom Powder (Smiley Horned Hippo) and Yellow Sunda Kratom Powder (Mellow Yellow Hippo), I found them to be one of the best purchases and was blown away by the results. They were worth every penny.

The second time I ordered Super Red Indo Kratom Powder (Happy Hippo II) and Green Malay Kratom Powder (Elite Elephant) and my experience with the brand was amazing again.
The quality of products and fine service was consistent. So it's a thumbs up from my side and I will surely shop again from Happy Hippo Herbals until I find a better option which serves the same quality.
How Ethical Is The Brand?
When trying out a new brand, one thing to consider is that if the brand is ethically dealing with the products or not. This makes a huge difference and should not be missed amongst all the other details.

Happy Hippo Herbals mentions that their products are 100% pure without any traces of pesticides or chemicals as evidenced by laboratory tests. This point is proof that the brand follows ethical practices. Also, they have added a clear statement that they do not offer any medical claims for their products and should not be used by people under 21 as the statements have not been evaluated by the Food and Drug Administration.
Pros:
A variety of Kratom products in one place.
Premium quality Kratom supplier.
Fluent shipment facility
Cons:
Relatively high prices.
Website is extra colorful. Some decency would bring a professional and decent look.
No regular lab tests updates of Kratom products.
Final Words
All in all, I think Happy Hippo Herbals is a nice brand that prefers to work with the best quality Kratom products. The extensive list of items offer is enough to tempt all the lovers of the drug.
However, there are a few negative points that they need to work on. Hopefully, if they fill up the gaps, they will rise as one of the biggest names of Kratom industry in the online world. It just requires consistency and hard work and as a new brand, they have made huge progress and will surely improve its performance in the years to come.

Don't forget to check the local laws before you order Kratom. If it is allowed in your region, order a few products from their shop. Only then you can decide whether the products are worth the "quality hype" or not.
Also, share your opinions with others so that they can benefit from your experience. To be honest, my experience of shopping from the brand was incredible, so I hope you also have a wonderful Kratom experience too!