Tropic Health
Address: 1574 Coburg Road PO Box #369 Eugene, OR 97401
Ph: +1-866-775-6633
Email: care@tropic-Health.com
Coupon Code: "HEALTH30" = 30% Off
Website: https://www.tropichealthclub.com
Payment Options: Visa, Master Card, American Express, Discover
Anyone who has bought Kratom knows that there are many vendors out there who do not accept credit cards as an option for payment.
Even the most established ones have not made this option available. The reason for this is simple — Kratom doesn't have FDA approval.
Moreover, there are some areas where it is illegal. And because of this, credit card companies and processors are reluctant to engage in the business of Kratom. They have deemed it a high-risk product.
Even if somehow these suppliers get willing processors, these processors later turn out to be scams.
All of this impacts not only the vendor but also potential customers. Firstly, using credit cards is a simple process for both the vendor and the company. It is quick and easy to function.
Secondly, it is the preferred option for many people. So if there is a potential customer who discovers that a Kratom supplier is not accepting credit cards, he/she will probably not buy from that vendor.
As a result, customers could lose out on a good product and experience, and the supplier could lose out on some business.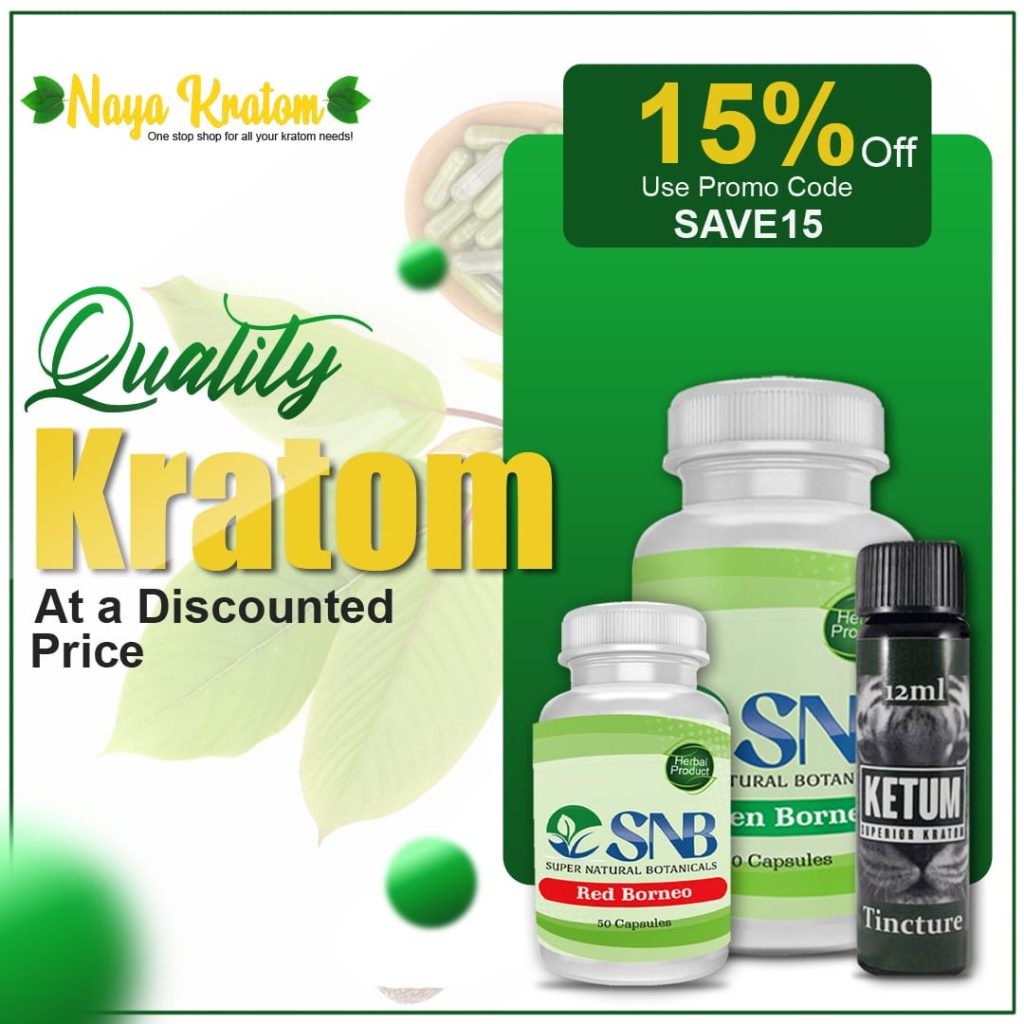 Tropic Health Club is one of the few vendors that do accept credit cards. This brand aims to resolve the many issues that both vendors and customers face.
Below is a review of the brand.
Review of Tropic Health Club
Tropic Health Club is a well-known vendor in the Kratom market. When surfing the internet, one can find mainly positive reviews about the brand.
The fact that they allow the option of credit cards as a payment method makes them an even better choice.
However, such factors would not deter a customer from asking the following questions:
Are the products of good quality?
The prices charges high or low?
Are the products lab-tested?
Below you will find the answers to these and many more.
Qualities Of The Brand
1) Are The Products Provided Lab-Tested and Is There GMP Compliance?
Tropic Health Club confirms that all the products pass test for contamination, impurities, and strength.
This factor is excellent, considering that there were serious warnings by the FDA with regards to Kratom being contaminated with Salmonella and heavy metal poisoning.
Not only are the products tested by their own labs, but are also tested by third-party labs.
All these factors add on to the positive reputation and quality of the brand.
2) Different Forms Of Kratom Offered
Kratom is offered in only one form of Kratom, which is capsules.
In terms of quantity, only one option is available for customers; 60 counts. The only strains offered are Green Vein Kratom and Red Vein Kratom.
3) Quality Of The Products
The quality of the products is really good. Many factors support this.
Firstly, the products are lab tested and GMP compliant. This feature shows that the products were manufactured with the right methods.
Secondly, the brief farming methods disclosed on the website also show that the products were made with rigorous methods, like quality control.
The vendor ensures that the products are as close to their natural form when it comes to effects. This aspect further proves the top-notch quality of the product.
4) Packaging
The packaging of the products is quite attractive and straightforward. White plastic bottles are used for capsules. This feature makes the product easy to ship and carry around.
5) Shipping
Tropic Health Club offers free shipping on all orders. All products are processed and shipped before 1 PM (Pacific Standard Time). USPS is the service used to send the products.
The First Class Mail option is mainly used. The duration is usually 3 -5 business days.
No products are shipped during weekends or holidays. It should be noted that they Tropic Health Club do not guarantee shipment on the day highlighted.
6) Kratom Alternatives Offered By Tropic Health Club
Only one alternative for Kratom and that is CBD Oil.
Only one product in this category, called CBD Tincture – 450 mg.
Tincture is available in only one size, which is 15 ml. This product costs around 33 USD. However, if the customers subscribe to it, they will have a 12.5% discount.
General Reviews And Products Offered By Tropic Health Club
The reviews posted on the online ship's site itself and in general, are favorable. People are happy with the results of the products and highly recommend it.
The product of Tropic Health Green Energy has good reviews. It is made from the Green strain of Kratom.
It has the benefit of improving the mood of the user and also gives an energy boost.
Aside from making the user more alert, it also helps with nervousness relief.
The Tropic Health Red Maeng Da also has many benefits. It helps in making the user more focused. Moreover, it helps in improving mental cognition and energizes the user. This product also helps with discomfort relief.
Prices Charged By Tropic Health Club In Comparison With Competing Brands
The prices charged by Tropic Health Club for 60 counts of capsules for both strains is around 40 USD.
To judge whether these prices are reasonable or not, we should consider competitors' prices, like PurKratom.
This particular vendor charges around 18 – 20 USD for the same kind of strains.
However, the quantity that it offers is 50 counts. Now, this count seems like a better option for many.
But keeping the relevant factors in mind, one can safely conclude that the prices charges by Tropic Health Club are significantly high.
You can overcome this problem of high price. There are many coupon codes available, which gives further discounts.
Moreover, if customers subscribe to the product, they get a discount of 12.5%. So for those who find these prices high, these factors overcome the relevant issue.
Social Media Presence Of Tropic Health Club
A google search has left us with the conclusion that there are no social media platforms that Tropic Health Club has joined.
They are not even part of something as familiar as Facebook or Twitter.
This aspect is disappointing, considering they could have used such platforms to remain relevant.
And also use it to stay in touch with their customers to update them about new products, deals or discounts, etc.
Does The Tropic Health Club Make Any False Medical Claims?
Indeed, there have not been outright medical claims by Tropic Health Club. But some posts and claims do bring into consideration if false medical claims are made.
Some general benefits of Kratom have been highlighted on the home page of the site.
There is a quote from a doctor, on the home page, which highlights the benefits of the product and how Tropic Health Club's products deliver these benefits.
The fact that this has been said by a doctor (specifically, Leslie Dunston MD) may compel some people to buy the product.
Hence, this could amount to false medical claims. The benefits and details have been highlighted on every products' page.
However, one could argue that these are not specific medical claims and that this is just general information. And because of this point, Tropic Health Club does not make any false medical claims.
On their home page, they have highlighted that if their customers don't feel the effects of the product within 60 minutes, they will be given their money back.
This offer can be said to be specific and hence, is bordering on making false medical claims.
Several posts and notices have been submitted by Tropic Health Club to avoid liability should the question of false medical claims arise.
First, there terms and conditions section indicate that by buying from them, the customer agrees he/she is above 18 and hence, responsible for their own selves.
This way, Tropic Health Club can say that they did their duty by posting such notice.
Second, there is also a Health Disclaimer (also available on the terms and conditions section).
This disclaimer makes it clear to everyone that the FDA has not evaluated the website and online shop. It even highlights the fact that the products are not FDA approved.
Moreover, they recommend that children do not use the product and that a healthcare professional should be consulted.
Through this notice and by claiming that they do not intend to diagnose, cure, or treat any disease, they successfully relive themselves from all sorts of liability.
This disclaimer is available on every link in the site.
Negative Points Of Tropic Health Club
Some may classify the return and refund policy of Tropic Health Club as quite strict. While the process is quite simple, the conditions may be strict. Unopened and tampered products will not be allowed to be returned or refunded. Well, what if the customer opened the product and did not like it? One can't return the product even if they did not use it.
And what if during shipping, the packaging of the product damages?
It may seem as if someone had tampered with it or opened it. That customer can't return the product even if it was not their fault.
On their home page, they have highlighted that if their customers don't feel the effects of the product within 60 minutes, they will be given their money back.
This offer has not been addressed anywhere else, so the seriousness of this offer can be doubted.
Furthermore, keeping in mind their return and refund policy, this offer clashes with that policy.
The website is quite brief and for some may be hard to navigate. Since this is the main way customers can buy the product and get in touch with the representatives, they may be deterred from buying from Tropic Health Club altogether. This deterrence could result in the vendor losing out on business.
The range of products offered by Tropic Health Club is not much when compared to other vendors.
Kratom is only available in one form, which is kratom capsules.
But what about powder Kratom?
Capsules are indeed convenient to consume and deal with and also don't have a strong aroma, but some people prefer these features of kratom powder.
Customers only have one option when it comes to choosing the quantity for the products.
The only strains offered by Tropic Health Club is Green Vein and Red vein.
Many vendors provide so many options when it comes to strains, like Thai Kratom, White Vein Kratom, and Yellow Vein Kratom, etc.
You Might Also Be Interested In More Reviews: