Kratom, or Mitragyna Speciosa, has gained popularity in recent years due to its numerous useful properties. There are many different types of kratom available, and they all have different effects on the body and mind. You can always find different strains of kratom from kratom vendors on the internet.
Are you looking for a customеr-cеntric and reliable brand for the finest kratom products, and you want something that's not just good but exceptional? This brand is renowned for its commitment to delivering high-quality, authentic kratom products. This in-depth review will guide you about the essential aspects of JK Botanik to help you be rest assured that you've chosen the right kratom vendor.
About Jk Botanik
JK Botanik is a leading brand in the kratom industry that sells and stocks pure, potent, and perfectly crafted kratom products sourced from the heart of nature. With a focus on ethical sourcing, JK Botanik has carved a niche for itself in the market as a brand that prioritizes customer satisfaction and well-being. Straight from the rainforests of Southeast Asia, JK Botanik ensures you find the most authentic, highest-quality strains (Red, Green, White, and Gold).
Whether you're a seasoned kratom enthusiast or a newcomer to this natural supplement, JK Botanik is your go-to destination for all your kratom needs.
Kratom Products Offered By Jk Botanik
At JK Botanik, you can discover anything from common, daily kratom strains that people suggest to exotic varieties that only last a short time or aren't sold anywhere else online. Let's explore their impressive selection of high-quality kratom products!
Kratom Powder
Amazingly, JK Botanik has not just one, but three different strains of kratom powder: green, red, and white. Also, Kratom fans who prefer to experiment with different varieties may choose between gold and yellow strains. Powder is available in both 250-gram and 100-gram quantities. The powder has been thoroughly tested in a lab and comes with an ingredient list on each package.
The fact that the vacuum-sealed packets are made out of paper is safe since it shows that the vendor values its consumers as much as it values the environment. The opaque zip-lock bags protect its contents from sunlight and environmental hazards like moisture and dust. You'll feel the effects of each dosage more strongly.
Kratom Capsules
For those seeking convenience without compromising on quality, JK Botanik offers kratom capsules. As you browse the capsule selection, you'll have a lot of options. Some popular red-vein strains include Red Sumatra, Wild Red Maeng Da, and the cultivated Red Devil. Popular strains including Devil Kratom, Bali, Sumatra, and Maeng Da, can be found in the green, white, yellow, and gold kratom sections.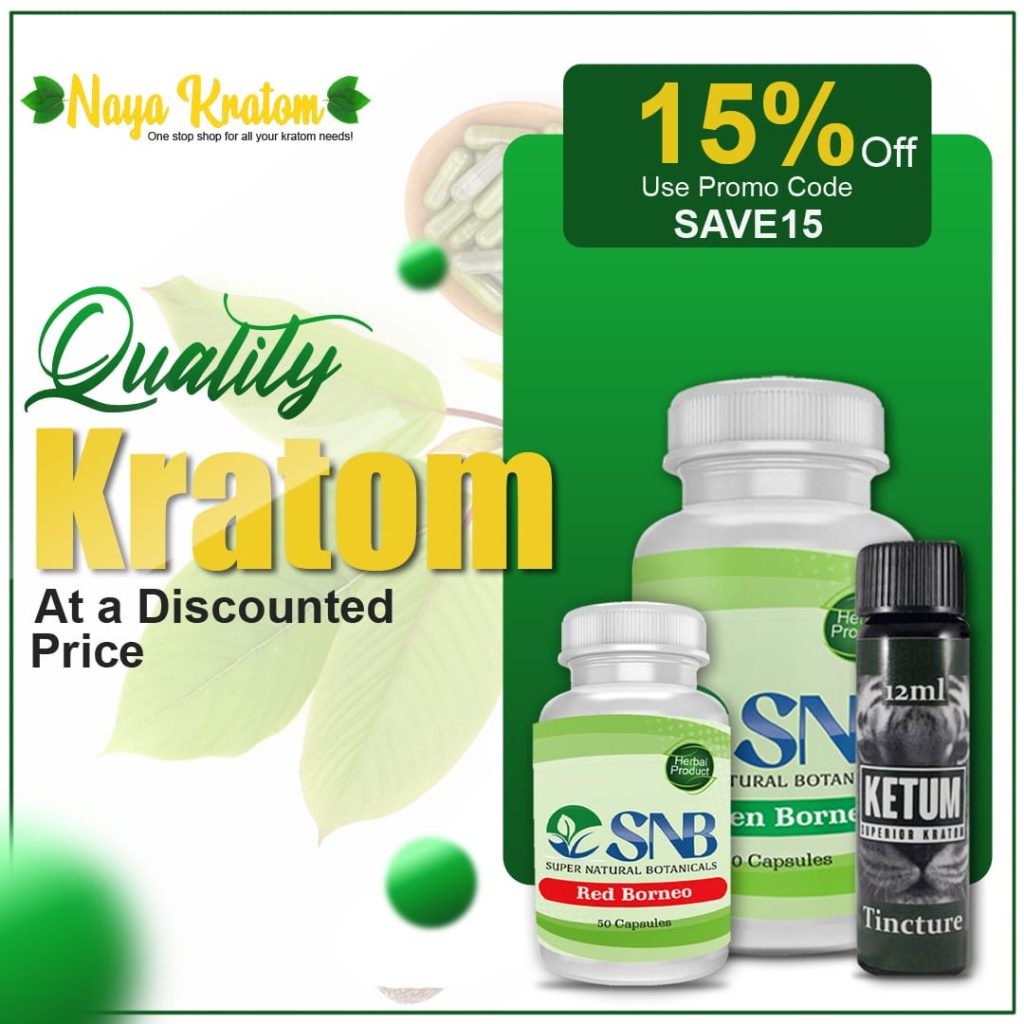 Customers who are concerned about allergies may rest assured knowing that the capsule shells are organic and non-GMO. The capsules are kept in a sterile environment inside of the white jar that represents the purity and originality of JK Botanik. Because capsule shells hide the flavor, you may enjoy the effects of kratom without experiencing the bitterness.
Kratom Variety Bundles
If a consumer is unclear about which strain to use consistently, ordering a significant volume of kratom powder or capsules might be difficult. Variety packs are useful since customers may test various flavors cheaply. Individual bundles of 28, 100, and 250 grams of three Kratom strains make it simple for customers to choose a strain to use consistently.
The best part about these variety packages is that customers may select their strains and pay $4.99 to $23.38. JK Botanik's quality and freshness are unmatched at this pricing. This deal is more fascinating since the bundles might be capsule or powder.
Jk Botanik's Best Sellers
Included in their list of best-selling items are:
Supеr Blеndеd Whitе Indo Elеphant Capsulеs
These capsules will take your kratom experience to the next level as they capture the essence of purity and strength, giving you unrivaled potency.
Farmеd Yеllow Bali
This carefully cultivated strain has a vivid yellow hue and a delightful perfume that will take you to a tropical paradise. While enjoying this exceptional product, let peace and happiness pour over you.
Prеmium Wild Whitе Bornеo
Enjoy the strain that embodies relaxation. This wild-sourced kratom variety has an exquisite scent and sublime effects that will take you to happiness.
Farmed Rеd Dеvil Kratom Capsulеs
The intense and powerful effects of these capsules will blow you away. Each capsule is carefully crafted to provide an extraordinary experience that will keep you coming back.
Prеmium Wild Grееn Maеng Da Capsulеs
These capsules are carefully cultivated to provide you a unique experience with unparalleled freshness and a wonderfully energizing effect.
Top Reasons To Choose Jk Botanik
If you're confused whether JK Botanik is the right kratom brand for you, Here are additional reasons to pick JK Botanik for your everyday Kratom requirements:
A Perfect Example Of Quality
Customer feedback is a reliable brand performance measure. JK Botanik has received positive social media reviews, indicating customer satisfaction. These testimonials demonstrate the brand's dedication to quality and customer service.
JK Botanik's passion for quality extends to GMP certification. This certification assures clients that the business meets strict quality requirements throughout manufacturing.
Click Here To Read About Best Places To Buy High Quality Kratom
Iso Certified Lab Approval
A hallmark of JK Botanik is its commitment to quality and transparency. JK Botany performs transparent lab tests on every product using ISO-Certified Laboratories to ensure it meets the highest standards. This meticulous testing ensures that every product is contaminant-free and meets its promised potency.
JK Botanik prides itself on offering authentic Kratom strain names. Customers can know that they're getting the strain they ordered, eliminating uncertainty and disappointment from false naming.
A Symphony Of Choices
Variety is the spice of life, and JK Botanik knows it. With a diverse range of products and strains, they invite you to pick the one that resonates with your inner explorer.
Customer Satisfaction
The vendor is eco-conscious. Recycled jars and paper bags reduce environmental effects. Customer support is another nice feature this company offers, which is valuable for any seller. Good customer service makes clients feel at ease.
Competitive Pricing
JK Botanik provides reasonable rates in a market where premiums are occasionally attached to high-quality products. Prices for JK Botanik items start at $4.99 and go up to $99.99. Access to high-quality Kratom at a reasonable price makes it a desirable choice for both novice and seasoned users.
Same-Day Shipping
Orders placed in the morning will arrive by 3 p.m. Same-day delivery lets you get your order faster than other online businesses, which take three days.
Shipping/Return Policy
JK Botanik's same-day and free delivery ensures your product reaches quickly. The return policy ensures that you may swap or return the item to get your money back. The item must be returned within a few weeks. These qualities set JK Botanik apart from other vendors.
The Bottom Line
JK Botanik stands out for Kratom enthusiasts due to its wide range of high-quality products, commitment to transparency and quality, and attention to customer satisfaction. With a variety of top-selling strains, thorough lab testing, and responsible marketing, this brand delivers a premium Kratom experience. JK Botanik's social media engagement and competitive pricing enhance its appeal, making it an excellent destination for anyone seeking quality, choice, and unbeatable value in their Kratom journey.
JK Botanik goes the extra mile to ensure client satisfaction and a rewarding Kratom experience with exclusive offers. Explore JK Botanik's offerings and experience the difference now!