Are you looking to set new health goals this season? Hang in there. If you want to lose weight, gain muscles, feel energetic or make your lifestyle lavish with herbal products without any catastrophic side effects, Thai Maeng Da Kratom is everything you are looking for.
Thai Maeng Da is a mind-boggling Kratom strain now available in the market to amaze you with its endless health benefits. In the scientific literature, the first Kratom was observed in 1836 when Malays used it as a splendid substitute for bitter drug. Plants have been used by humans from scratch as the solution for their daily lives. No matter how far the research has been updated in recent years to the healthcare industries, herbal products have no comparison to medicines.
According to a 2007 research report, currently, above 30% of patients in the US are consuming plant-based solutions. One fresh, home-grown herbal leaf which has been gaining a ton of popularity lately is Kratom. A wide range of natural products, including Kratom leaves, extracts, and capsules, are further explored through Kratom veins and strains. Moreover, Kratom powder is easily accessible in specialty stores. 
Here in this article, we will dig more about Kratom, which is all over the internet, and learn more about its most popular strain, Thai Maeng Da. Keep reading to unwind all the valuable information this magical herb holds for you!
Kratom is commonly known as Mitragyna Speciosa. It originated natively in Southeast Asia, including Thailand, Malaysia, and Indonesia.Its leaves are harvested from trees 3 to 15 meters tall and are part of the Rubiaceae family. The people of these regions use the Kratom leaves in the form of crushed powder, or you can chew them to gain energy throughout the day. It is available in three prominent colors that are red, white and green.
What Is Thai Maeng Da Kratom?
Thailand is one of the world's essential exporters of excellent Kratom. Plenty of vast and wild jungles offer rich, acidic soil and warm and damp air. There are a lot of places for the Mitragyna speciosa tree to enlarge in that area. It is referred to as better than the Kratom plant, an evergreen tree connected with the coffee family.
Kratom gives a significant type of revenue for the locale and has been utilized for a really long time as a medicinal plant. Different types of Kratoms are called strains. There are numerous strains, and Thai Maeng Da is considered one of the better-known and more potent strains by various Kratom shoppers. Thai Maeng Da comes in three unique types that are evaluated by the shade of the veins in the leaves. The leaves of Kratom are typically highly dark green, and the difference in the vein tone demonstrates the strain.
The most bountiful alkaloid in the Thai Maeng Da plant is mitragynine. This alkaloid might be available in convergences of more than 1.5%, contingent upon the wellspring of the leaf and the merchant. Generally, this strain is an extraordinary all-rounder with enduring long-term effects. On the grounds that it's so powerful, you have to take a  modest dose to relish its advantages within your body.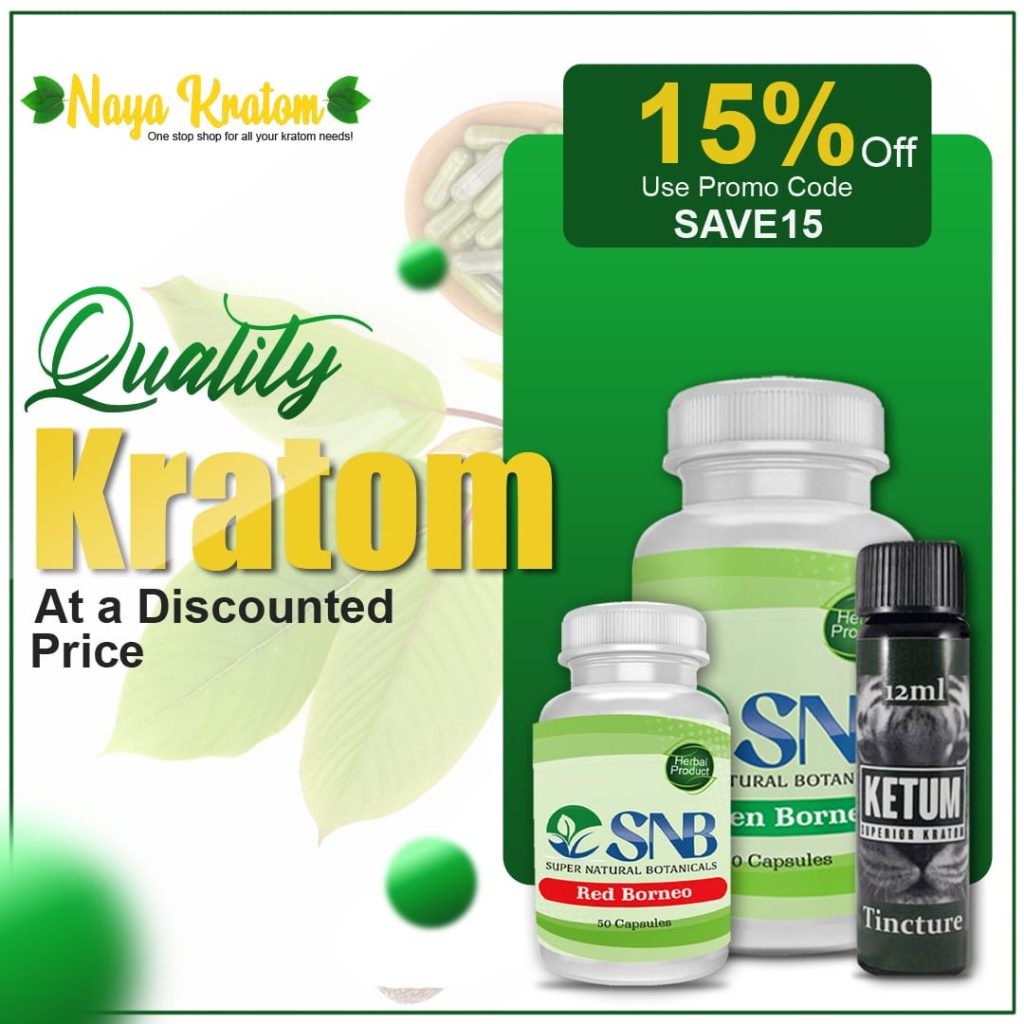 Varieties Of Maeng Da Thai Kratom?
It is available in several forms and types to benefit Kratom buyers. It is best known for its high alkaloid content and strong effects. Even Thai "Maeng Da Kratom" signifies extra strength. While Kratom holds all the cards for giving stimulating effects, relief from discomfort, alertness of the mind and super calming sensations to the body, each strain will give various levels of impact. All things considered, Maeng Da strains predominantly give ache-relieving properties and refreshing results. Without a shred of doubt, you can change these effects by choosing either the red, white, or green strains to obtain fantastic outcomes,
Some of the great varieties of this Kratom are:
Red Thai Maeng Da Kratom
Red Maeng Da Kratom is the most famous sort and is churn-out using the red-veined Maeng Da leaves. This assortment of Maeng da has a high measure of 7-hydroxy mitragynine.
White Thai Maeng Da Kratom
White Maeng Da Kratom is produced using white-veined leaves. This sort of Maeng Da Kratom is known for its high mitragynine content.
Green Thai Maeng Da Kratom
Maeng Da Green Kratom is obtained using green-veined leaves. These leaves are found towards the mid-levels of Maeng Da trees. The qualities displayed by this kind of Kratom are like 7-hydroxy mitragynine and mitragynine.
Ultra Maeng Da Kratom
Maeng Da Ultra Kratom is utilized for the greatest strength. This assortment of Maeng Da gives a more significant amount of dynamic mixtures in more modest volumes.
Malaysian Maeng Da Kratom
Malay Maeng Da is more similar to green Kratom. It isn't one of the more powerful kinds of Maeng Da and may be great for individuals who are new to utilizing Kratom. Since it works gradually, it will generally deliver a couple of side outcomes. However, Malaysian Maeng Da is perfect for creating soothing impacts on both the body and the brain.
Indonesian Maeng Da Kratom
Indo Kratom is super effective. It is a perfect combination of Green Malay and White Sumatra. Since it is a crossbreed, the quality control on Indonesian Maeng Da is high, making it an incredibly dependable item with similar solid impacts. Indonesian Maeng Da is relieving and incredible in keeping you at ease.
Thailand Maeng Da Kratom
It is known as the most premium Kratom as it is not readily available in the market. It is also known as Thai Maeng Da Kratom, specifically the original strain of the best sturdy Kratom powder.
 What Are The Benefits Of  Maeng Da Kratom?
As discussed above, the ratio of properties of caffeine in Maeng Da Kratom is extreme. This implies that Maeng Da has substantial advantages. Its benefits are very similar to other prominent kinds of Kratom. Additionally, many individuals guarantee that this strain is more budget-friendly than all the others because fewer amounts are needed to accomplish the empowering properties. 
It is clear from all records that the Maeng Da strain has more short-term effects as compared to different strains. It is highly recommended to take Kratom early in the morning to feel the jolt of energy in your body.
Here are some of the most significant advantages Maeng Da Kratom powder might bring you:
It can balance all your emotions and dreamy thoughts into realistic/logical thinking
It enhances your mood
It helps to lessen the feeling of discomfort
It gives you good-quality sleep
Enhance clarity and alertness
Best for relaxation
Develop an instant sense of excitement
Improves productivity
How To Consume Maeng Da Thai Kratom?
Smoothies, Tea And Beverages
It's nowhere that Kratom can be used only by mixing up with liquids. It's more like a protein powder that can blend well with fruits and ice in a mouthwatering smoothie. If you want to make your Kratom impact stronger in your day, you can mix the pinch of protein powder with the Kratom powder to nail your day like anything. The sweetness of the luscious fruits, mingle with almond milk or vanilla soy milk, helps cover the sharpness of the Kratom and makes a reviving treat. If smoothies aren't so much for you, blend Kratom in with a milkshake, all things being equal.
Meanwhile, White Kratom powder is undeniably trickier than Kratom stems and leaves; you can blend tea with the powder in any case. A portion of the stronger properties advantages are diminished in severe trouble. Such countless clients may not find tea fermenting as successful.
Blend the powder into some bubbling water and mix thoroughly. Add honey, agave juice, coconut oil, Stevia, or even maple syrup to assist with adjusting the sharpness of the Kratom. For those who loathe tea, you can likewise involve this strategy for espresso. If you are really not into hot refreshments, blend Kratom powder in with your top favorite beverage, yet get ready to mix it for longer than different powders until it combines. Fruit juices, mango juice, squeezed orange, cranberry juice, and chocolate milk are well-known modes for conveying Kratom into your body.
How Long Does Maeng Da Take To Kick In Your Body?
If you want to feel instant results of the Kratom in your body, the best way is to take Kratom when you have not eaten anything for long. This outcome practically prompts excitement in eliminating ache sensations. When you are consuming on an empty stomach, the favorable result of Maeng Da can be felt within 30-40 minutes after ingesting if you decide to take it after a few bites of your meal. In that case, it can take between 60 to 90 minutes before you start to feel its effects.
The impacts of Maeng Da are longer than most different strains, with a single dose of Kratom offering you somewhere in the range of 8 and 10 hours of impact. Try not to hurry to take your next portion, as Maeng Da will keep on affecting you for quite a longer than different strains.
Side-Effects Of Maeng Da Kratom?
There is a list of common side-effects you can feel at the point of overdosage Kratom. If you think you have overdone it, it is highly suggested to drink plenty of water and do breathing exercises to make yourself calm.
Vomiting
Nausea
Sweating
Dizziness
Headaches
Constipation
Trouble in sleeping
Extreme irritation
Feeling anxious most of the time
Wrapping Up
If you are relatively new to using Kratom, there is no harm in saying Kratom is everything you got. This wonder herbal has been used for a long time and recently became the top pick among many fitness fanatics and youngsters. It's a premium solution for all your problems. So what are you waiting for? Grab yours.