The first thing that comes to mind after hearing all the praises of a specific product is its cost. Kratom, a widely praised and appreciated for its medicinal and recreational effects, has left people wondering about its cost. If you are one of those who want to try Kratom but wish to know the dent on your pocket first, then we got you covered, The cost of Kratom in the USA is one of the most searched topics in the world of Speciosa, so we will help you swim through the waters without drowning or getting glost in the ocean!
The newbies here might need an introduction to Kratom. Briefly, Kratom can be described as a magical Southeast Asian herbal plant, which was once restricted to Thailand, Malaysia, Indonesia, Vietnam, and neighbouring countries, but now has become the apple of the western world's eye too.
Kratom is not one single noun; it's a collection of so many strains based on its leaves and place of origin so it would be unjust to say that you can know all about it in five minutes. However, if you are done with your research on Kratom, and the costing part is left, then this read will be highly worth your time.
First, let us briefly throw some light on the strains of Kratom!
To summarise, the kratom strains are classified according to the vein colour of the leaves and the place of origin. According to the veins, the three types are red, white, and green, each with its unique effects on you. Red being the analgesic, and sedative type, while white being the stimulating, mood, and energy-enhancer type. Green-veined leaves have effects midway between the red and the white.
According to the place of origin, whether the kratom plant has grown in Malaysia, Thailand, Indonesia, or Vietnam, etc., the strain gets its name, including Malay kratom, Borneo ketum, Thai kratum, Indo kratum, etc.
Speciosa is available in many forms to cater to all sorts of needs. You can buy leaves or crushed leaves to brew a cup of tea, or you get powdered Speciosa to toss and wash. You can also find kratom powder encapsulated for easy use and portability.
The kratom cost vary with the strains
The cost may slightly vary with the strain. The rarest and the more potent strains may be more expensive than the more common and less strong ones. It's not only the type of strain that affects the cost but also the quantity you buy. The more you buy, the more economical your bill may seem. Bulk buying is, therefore, the most economical, be it any strain.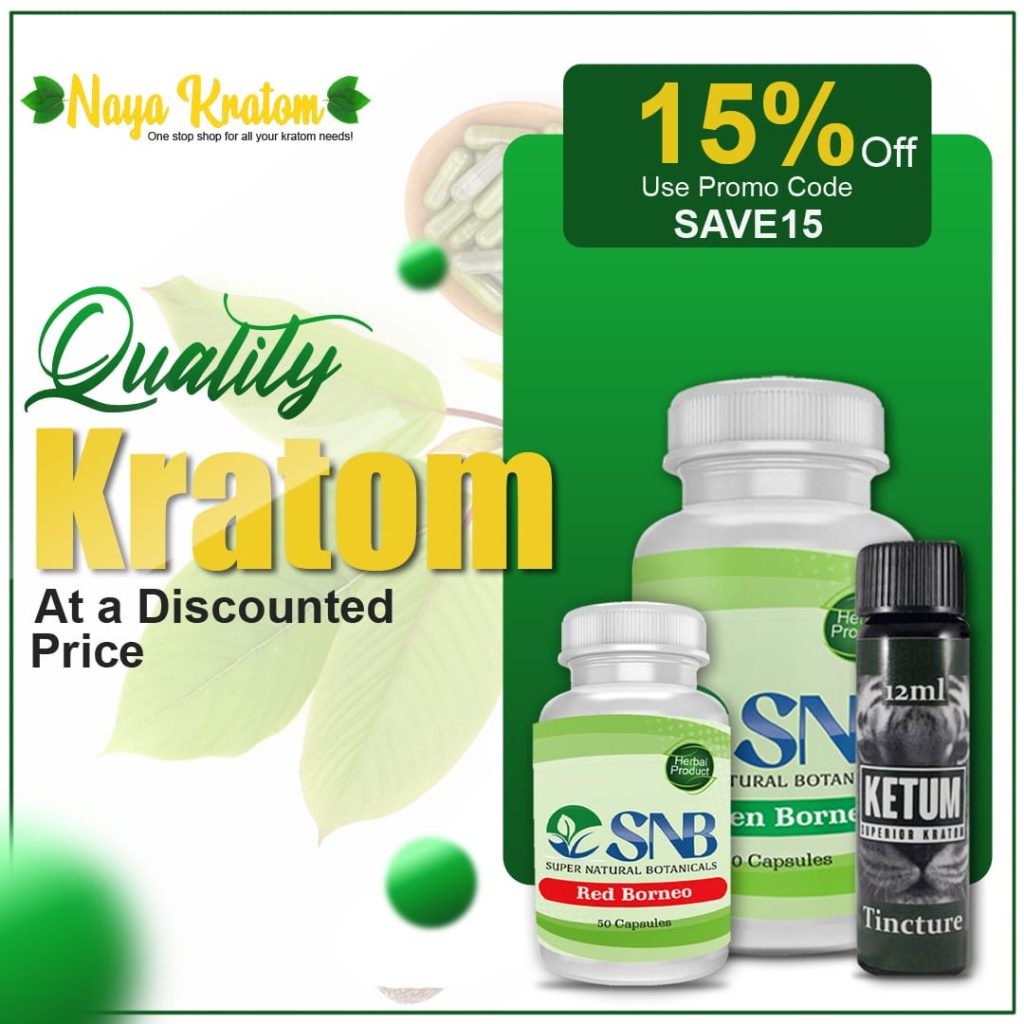 The kratom cost vary according to the place of purchase
Yes, you may find variable prices online at different sites and in-store. Usually, the cost is higher in-store when compared with online stores. If you walk into a kratom shop, you will likely spend somewhere between 35 to 70$ for an ounce of ketum whereas online you will find it way cheaper without any compromise on the quality. If you are lucky enough, you can secure some online discounts to lessen the burden on your topic.
Kratom is expensive at local shops and gas stations
The cost of kratom at local shops and gasoline stations may be on the extreme sides of the scale. Some may sell at quite a cheaper rate, possibly due to an expired product or sub-standard quality, or the prices may be sky high as these shops are not solely for selling kratum, so the prices are not as strictly regulated as in the Mitragyna world.
The cost of Kratom is an advocate of its quality
The cost of the Mitragyna may reflect the quality but may not be an advocate of the quality per se. Although high-grade Speciosa cannot be cheap, the cost of it doesn't guarantee the quality. Price is one of the factors you have to keep in mind while selecting a high-quality Mitragyna.
What are the factors that affect the cost of Kratom?
Certain factors directly affect the price of Kratom, which is the best way to answer why the prices of kratom vary. These factors include the potency of the strain, the rarity if the ketum strain, the production method, the formulation if the kratom, the place of origin, the packaging, and the branding.
Potency
For example, the higher the potency, the higher the cost, but this doesn't mean that it will be expensive for you. It might seem costly, but it is not! How? Because the potent strains are consumed in the lowest quantity, so they last longer. This means that by the end of the month, you might be spending no more than a cheaper and less potent strain!
Rarity
Another factor affecting the cost is the abundance of the strain. Some strains are rare, for instance, the well-known but rare green horned Kratom, the mellow yellow strain, the Yellow Borneo ketum, etc., these strains are rarely harvested and found lying on the shelves of Mitragyna stores so that these strains might cost you few more bucks.
Formulation
The processing required to produce a specific formulation would definitely add to the cost of kratom. This is evident by comparing the prices of ketum capsules and Speciosa leaves. Leaves are cheaper than the capsules, as the process of producing capsules is costly, so the form you choose would affect the cost of kratom!
Packaging
Although not a massive portion of the cost is attributed to packaging, it indeed adds to the cost. The premium the packaging, the higher the price! Seal pack pouches will definitely cost you few extra bucks when compared with loosely packaged ketum.
Online vs offline:
Instore kratom will be more costly when compared with online prices. Online prices are usually lower; they have more deals and discounts—even known brands like Super Natural Botanical offer a rate that cannot match the cost of instore kratom.
How Much Kratom Costs You Online?
1. Super Natural Botanicals
Based in California, USA, Supernatural Botanicals deals in premium quality ketum. Let us reflect on the cost of a few strains of kratom that are sold on their website:
SNB Red Bali Kratom
From Bali, Indonesia, Red Bali kratom is one of the most favorite product of all time. At SNB, one ounce (28g) costs $11.95. The cost of one gram calculates to be approximately $0.43. The more quantity you buy, the lesser you pay. A 250gm pack costs $59.95; a kilo pack is for $179.95.
SNB Sulawesi Kratom Leaf Powder
Let us take an example of a rare kratom strain, the yellow Sulawesi. One ounce, i.e. a pack of 28gm costs $11.95 while a 250 gm costs around $59.95.
A pack of 50 capsules at SNB of a majority of strains are priced at $19.9, i.e., $0.4 per capsule. Some strains may cost you a dollar more, including Red Maeng Da and Red Borneo, which cost around $20.99 for a bottle of 50 capsules.
At SNB, there are offers and special discounts if you wish to buy kratom in bulk quantity. Their loyal customer gets a 30% discount on routine purchases and free delivery for orders above $86.
2. PurKratom
One ounce(oz) pack of kratom powder at PurKratom of any strain costs around $15.99. Some strains might cost you a dollar more, including, Super Green Maeng Da and Red Bali.
3. Divine Botanicals
Known for importing directly from Southeast Asian countries, Divine botanicals believe in premium and high-quality Kratom. A 35-gram pack of green Malay and horned red vein at Divine Botanicals will cost you around $18, while a 1000 g pack for $220 and $199, respectively. Also, 30g and 270g packs of Hulu Kapuas cost approximately $13 and $86.50, respectively.
You can keep a close watch to look out for the discounts they offer to get the best deals.
If you are not a kratom-powder person, then you can opt for capsules. A 50-capsule bottle of a majority of Thai and Malay strains cost around $24.99, with each capsule containing 750 mg of kratom.
4. Authentic Kratom
At Authentic, one ounce of kratom powder will cost you $18 approximately. A 4oz pack costs $52, and 1 kilo costs $189.
What Is The Cost Of Kratom At Filling Stations And Local Stores?
Kratom cost is not highly regulated at the local shops and the gasoline stations. It is best to check the reviews on social platforms where expert users of ketum share their experiences, so you are aware of the estimated cost before stepping in the shop. Usually, such stores are notorious for selling expired, sub-standard, or overpriced products, so reviews play an imperative role in determining which shop to buy from.
The average cost, according to Reddit users, for a 30g pack of ketum, is approximately $50. Some report getting a 100g bag for $40.
Quick Comparison
| Formulation | SNB | PurKratom | Divine Botanicals | Instore |
| --- | --- | --- | --- | --- |
| Kratum powder | 100g for $37.9 | 4oz/112g for $41.99 | Approx. $29 for 100g | 100g for $40 to $70 |
| Kratom Capsules | 50 capsules for $19.99 | 50 capsules for $20.99 | 50 capsules for $24.99 | Variable $30-40 for 50 capsules |
These prices are approximate prices which may vary with the strain and from time to time. Please visit websites for updated costs.
What Is The Cheapest Source To Buy Good Quality Kratum?
After a lengthy discussion, this question is legit. Consumers are always interested in getting the best quality at the lowest possible price. So, if the cheapest way of buying high-quality Kratom is asked, the answer is bulk buying from online kratom sites will give you the best quality at the lowest possible prices.
You can save some bucks when buying in bulk. If you can secure an offer or an ongoing discount, then you can get even luckier!Moreover, some vendors also offer free delivery when you buy ketum in bulk. Who doesn't want to save some bucks?
After knowing the average cost of kratom in the US, now you should be confident in buying Speciosa. With knowledge, you can save some bucks without compromising on the quality of kratum. It is best to purchase kratom online before your current supply runs out, so you don't have to be kratom-free till the time your order is delivered to you.
Bear in mind, the price of Kratom varies among vendors, and according to the strain and formulation. With all the details in front of you, now you can decide which strain, which vendor, and which formulation would save your pocket from the dent.