Where To Buy Kratom In New York? Legality And All You Need To Know
New York is among the populous states of the United States and what a diverse state to be in! New York City is a central city with several ethnicities thriving, and the panorama of languages is another perspective altogether. With millions of people with Asian descent in the state, you can find Kratom at numerous shops and online websites.
Thousands of miles away from Southeast Asia, ketum products are found in abundance if you are in New York! However, finding the right vendor and enjoying quality Kratom can be more challenging than getting tickets for NY Yankees against Chicago Cubs! Let's go downtown and experience why the Big Apple is called the city that never sleeps! You will find quality kratom products online, and a wide variety of ketum goods at smoke shops, weed shops, and head shops!
Here's a full account of the situation of Kratom in New York, where you can find quality kratom and the best way to find a reliable vendor.
The 10 Best Kratom Spots In New York
Brooklyn Smoke Shop Inc
Vape store running in Brooklyn, new york for over 15 years with the excellence of reputation and sale of premium quality products. They serve you all smoking novelties, including Hookah, shisha, Cigar, CBD wax, Kratom, and more.
Address: 198 Flatbush Ave, Brooklyn, NY 11217
Phone number: +13479874210
Jubilee Smoke & Vape Shop
Jubilee smoke shop specializes in smoking as well as vaping products such as e-cigarettes, e- liquids, and e-juices. They offer CBD and kratom products at a very reasonable price.
Address: 1211 Lexington Ave, New York, NY 10028
Phone number: +19172612629
Red Devil Kratom In NYC
The quality of products, price, and customer service are best at Red devil smoke shop. They have many brands of ketum powder, extracts, and CBD oil.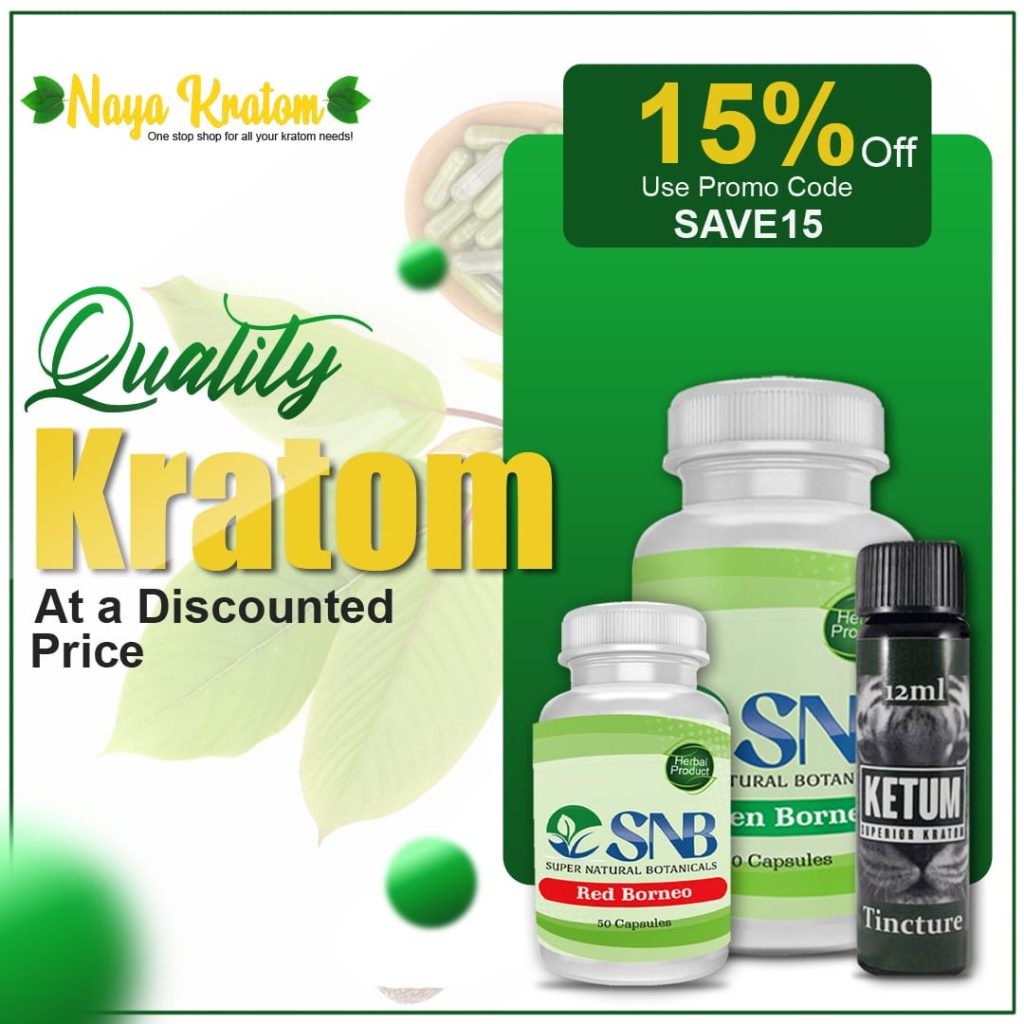 Website: https://reddevilkratom.com/
Phone number: +17186695267
East Village Smoke Shop
They carry cigarettes, cigars, E-juices, vape flavors, hookahs, CBD oils, and various ketum products, including brands like OPMS maeng da.
Address: 177 1st Avenue, New York, NY 10003
Phone number: +12122289005
Broadway Smoke Shop And CBD & Kratom Store
This Unique store has various smoking products such as vaporizers, E-cigarettes, kratom brands, and strains. They have knowledgeable staff and guides you about every possible product.
Address: 3501 Broadway, New York, NY 10031
Phone number: +19172616169
New York Smoke Shop
This renowned tobacco shop carries cigars, vaporizers, pipes, ketum products, and other smoking accessories.
Address: 531 9th Ave #1325, New York, NY 10018
Phone number: +12124650660
Hi Life Vape Shop Smoke Shop CBD KRATOM
It is a fantastic vape store with a great location and atmosphere. They have a vast selection of Juul pods, cigars, e-cigs, e-juices, CBD, kratom, and vaping products.
Address: 168-06 Union Tpke, Fresh Meadows, NY 11366
Phone number: +17183800900
Vapor R' Us CBD & Kratom Smoke Shop
They have a good environment with excellent customer service. This shop offers you everything related to smoking, such as kratom, matcha, CBD, Juul, and hookahs.
Address: 1814 Weirfield St, Queens, NY 11385
Phone number: +13477213628
Vape Blvd / JUUL, Kratom, CBD & Smoke Shop
You won't regret choosing this store over others because of its premium quality, 100% organic and natural kratom powder, and its derivatives. Every product is pure and of high quality.
Address: 34-43 Vernon Blvd, Queens, NY 11106
Phone number: +12124709480
Midtown Smoke Shop & Vape
It is a small store that serves premium quality products and has gained customers' satisfaction over a short period. Their selection contains E-juice, cigars, mods, shisha, and kratom.
Address: 454 9th Ave, New York, NY 10018
Phone number: +16466885779
Kratom In NY
In New York City specifically, there are millions of ketum users, due to which the supply of this substance in local smoke shops and head shops is abundant. Will you believe it if we tell you that you can find korth products at gas stations too? Yes! In NY, there is no surprise if you see kratom powder in small packs lying on the counter of a gas station shop! People who are on the go can replenish their ketum stock. However, is this pack of Kratom safe? Is it fresh, and does it have a laboratory test result to prove richness? Not quite!
On the contrary, one should try and rely on only online shops and local vendors who can provide the laboratory tests, batch number of the product, and date of production. New York may have variety and diversity, but you will have to check your safety and select the most reliable source for Kratom.
How To Find The Right Vendor? Use Your Phone!
Smartphones and fast mobile networks are an excellent way to connect with the world. Why not use this medium to find the right vendor? Today a majority of people have smartphones, and searching for various things in the neighborhood or locality is not tricky.
Google Maps are a great tool not only to identify ketum suppliers but also to find your way to them! You can search for 'kratom vendors near me' or 'where to buy kratom near me,' and you will see a list of various smoke shops, head shops, and weed shops in your area. Similarly, social media pages and interactive forums like Reddit are an excellent resource for kratom seekers. You can rely on user reviews of Trustpilot and Craiglist.
Access to customer reviews is always helpful as you get to understand quality as a consumer. This review can determine whether you would want to walk to the smoke shop near your house, or will you wait for the online shop to ship your ketum? Applications like Kratom Finder can be useful in locating smoke shops and head shops. At the same time, it also finds local vendors and online shops that may deliver the order within the shortest period!
Another fast way to find the best and reliable kratom products near you in New York is to find friends who use Mitragyna for stimulation and energy. New York is a socially diverse and warm place, and finding like-minded friends is smooth and refreshing. Find your herd, and you will be one step closer to finding the best kratom products in New York!
Kratom Legal Status In New York
Is Kratom legal? Can I buy Kratom in New York? Is it safe to possess organic substances like ketum in New York? If you have ever had to ask this question, here is the answer, Kratom is legal in New York! People often start their ketum journey by similar issues, out of which legality of Kratom in your state is an important one!
In New York, it is legal to buy and sell Mitragyna products. However, there are still legislative actions that are underway to prohibit the substance. People under the age of 18 cannot possess or use Kratom in New York. In 2017-18, a bill was introduced to ban Kratom in the state, but it has not been approved so far. This bill was introduced because of the deaths that occurred during the same year in the United States. However, the authorities did not accept it. Therefore, you can buy Kratom in New York quickly, if you are above 18.
Three bills allow the purchase and sale of Mitragyna in New York today. If you are above the age of 18, there is no problem in buying Kratom. However, the law can press a fine of $500 if you try to sell ketum to a minor. Kratom enthusiasts welcome this law as an age restriction is much better than a complete ban!
Protests, Petitions And People's Word For Kratom
There were numerous petitions for and against the ban of Kratom in 2018. These petitions and congregations of ketum lovers made it possible to halt the bill so that in 2020, age restriction applies to kratom purchase and sale, but ketum for adults is allowed! Kratom users united against the law to ban Kratom, and since 2018, there has been no movement in this bill, and korth products are approved for people in New York, keeping the age restriction in place.
Can You Trust Kratom Shopping From Local Stores In NY?
Now that we have discussed Kratom's legality, and know that people above 18 years of age can buy it. As we mentioned earlier, there are many ways to find vendors nearby. You can use your smartphones to locate kratom sellers, but should you buy from them?
Kratom grows in the Southeast Asian countries of Indonesia, Malaysia, Thailand, Papua New Guinea, and adjacent islands. The perennial tree leaves are then picked by farmers and brought to kratom processing units in the United States. The leaves are processed rigorously to produce fresh, potent, and safe products. Online shops are usually maintained by manufacturers where AKA GMP-compliant packaging is used to bring the best ketum products to customers. However, if you buy from smoke shops, weed shops, and head shops with kratom products on the shelves for months, without any batch numbers or expiration dates, it can be risky.
Pointers To Keep In Mind When You Buy Kratom In New York
Online kratom shops in New York and elsewhere emphasize the importance of fresh alkaloids to enjoy the efficacy of Mitragyna. Additionally, consumers also stress the quality of korth to stimulate and refresh the senses. Users must always look for the quality of Kratom and that the source must be verified. Similarly, when you buy Kratom make sure you check these points:
• The shop or manufacturer shares laboratory results of products to ensure efficacy and freshness.
• The strains are processed and are from the source (Southeast Asia) so that the quality and richness of alkaloids is confirmed.
• AKA GMP packaging for fresh contents and safety from contaminants like dust, moisture, and micro-organisms.
• Batch numbers or date of production to prove freshness.
• Ethical consumerism, transparency of the process, and valid shipping of vacuum-packed, sealed, and safe-to-use ketum products.
If any of these points are missing from the purchase, try to avoid Kratom from unreliable sources. Smoke shops, head shops, kava shops, and weed shops are trendy and may offer various products. Many times, ketum products are blended together to provide creative mixes and innovative products to customers. In this process, the actual production date, freshness, and potency of alkaloids is lost! You may find hundreds of weed shops in New York, but which of them confirms the freshness of kratom products? Not many!
New York Is Full Of Options!
Due to a large number of kratom users in the state, and especially in New York City, there is a variety of strains available. You can find Maeng Da, Kalimantan, Bali, Thai, Indo kratom variations. Still, you will also find a lot of exotic strains such as Gold Kratom, Elephant kratom, Bentuangie, and yellow strains! Every area or online shop has a stock of korth according to its clientele. In New York, there are so many kratom users that the variety you find is matching!
In A Nutshell
New York is one of the most populous states where people of all ethnicities reside. Korth, Kratom, kratum, or Mitragyna products are readily available in the state. People who are above 18 years of age can buy and sell korth. If you want to buy Kratom, make sure to find the most reliable vendor so that you can benefit from the fresh, potent kratom products!